For those who want to go out this weekend, Louisville.com has created The Weekender.
For everyone else, there's this definitive guide to staying-in.
Embrace your inner homebody, Louisville-style.
Food
Two words: Takeout Taxi. You get on the website. Peruse a variety of menus. Place an order. Then continue snuggling with your cat/dog/significant other/best friend/ electric blanket until your food arrives.
Here's a list of Louisville-original restaurants that participate in the service:
Anselmo's Bistro and Bar
A Typical Man BBQ
Austin's
Bristol Bar & Grille
Bruegger's Bagels
Bunz Burgers
Charim Korean Restaurant
Chef Maria's Greek Deli
Coach Lamp Restaurant
Del Frisco's
DiOrio's Pizza and Pub
El Mariachi
El Marlin Seafood Restaurant
El Toro
Goose Creek Diner
Havana Rumba Express and Tapas Bar
Hibachi Sushi Buffet
Highland Morning
Hiko-a-Mon
Home Run Burger and Fries
Jade Palace
Joy Luck
KingFish
KT's Restaurant and Bar
Majid's
Manny and Merle
Napa River Grill
O'Line Sports Grill
Ramiro's Cantina
Ramsi's Café on the World
Saigon Café
Shalimar
Shane's Rib Shack
Sheila's Southern Style Cuisine
Shiraz
Taco Punk
The Grape Leaf
Tokyo Restaurant
Wasabiya Japanese Cuisine
Yang Kee Noodle
Entertainment
Yes, there's always Netflix—but here's Wild and Woolly Video's information instead. They offer a wide variety of new, classic and obscure films, as well as a bunch of documentaries and television box sets. Not to mention you can drop off your selection at a number of Heine Brothers' Coffee locations during your Saturday morning coffee runs.
1021 Bardstown Rd
(502) 473-0969
www.wandwvideos.com
Drinks
I'll just leave this right here.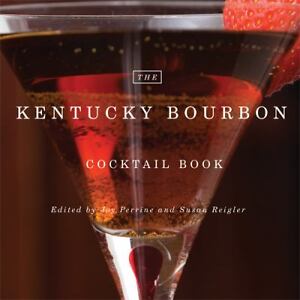 Sweets
With a bunch of sweet Southern-inspired flavors, picking up a pint of Comfy Cow ice cream ($5.95 a pint) is a must. Flavors for sale include:
A Spot of Tea
Banana Nana Foster
Black Raspberry Chip
Bourbon Ball
Bourbon Maple Walnut
Cake "Batter Up"
Chatty Cathy
Chocolate
Chocolate Bourbon
Chocolate "Chip Off the Old Block"
Cookie Monster Dough
Cookies and Cream
Cow Tracks
Dulche de Leche de Salte
Freshly Roasted Coffee
Georgia Butter Pecan
Java Chip
Mint Julep
Minty Chocolate Chippy
Mocha Almond Fudge
Simply Southern
Strawberry Fields Forever
The Doctor's Cure
Vanilla
Vermont Maple Walnut
Cover photography courtesy of Shutterstock