Your essential run-down to the best eats, drinks and curiosities of Forecastle Festival—day two.
Best Savory Bite(s)
The jalapeno-cheddar hushpuppies from Phat Daddy's
And it was just chilly enough for Longshot Lobsta bisque (with a delectable cheddar biscuit)
Best Sweet Bite
Cookie dough ice-cream from Ben & Jerry's
Best (Nonalcoholic) Drink
The bevy of drinks available from the Heine Brothers' airstream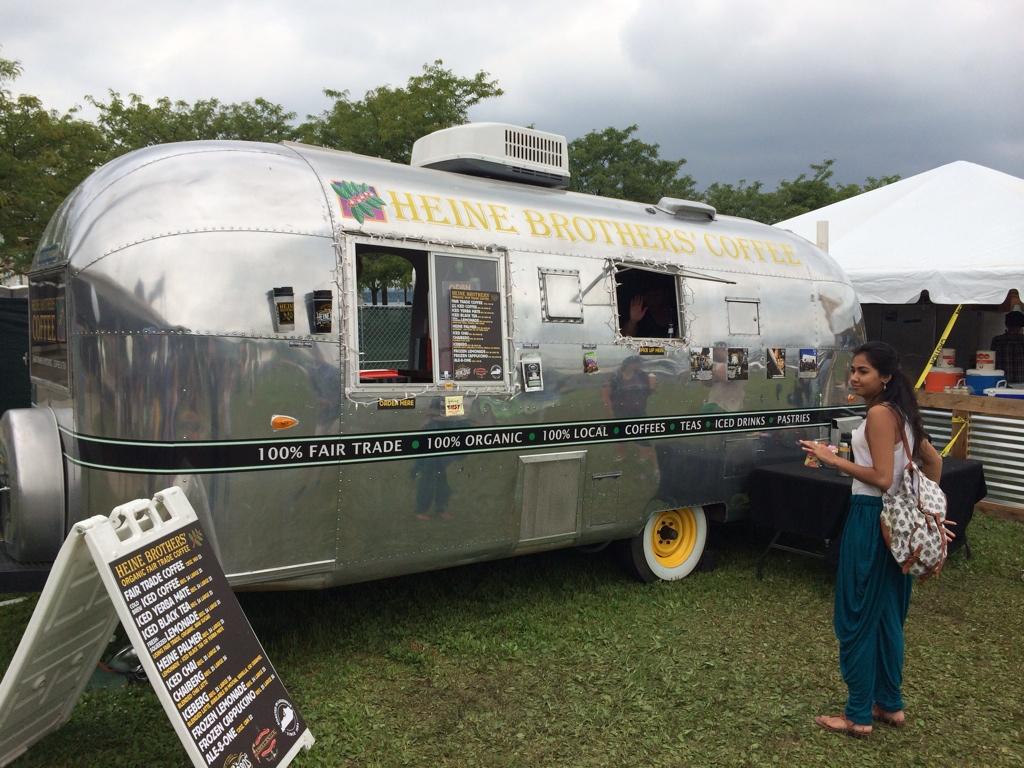 Best Forecastle Signature Drink
Anything from the margarita tent
Best Souvenir
A copy of Relix Music Magazine
Best Relaxation Station
Kentucky Landing
Best Quote
"Hey, hey you're media? What's going on East Market Street? What's up with that?"—Drunk man on gentrification.
For more Forecastle coverage, follow us at @louisvillecom!