I can no longer turn on the radio without envisioning Mitch McConnell's tight-lipped smile.
And if you don't know what I mean, you obviously aren't familiar with #McConnelling, a trending hashtag popularized by Jon Stewart that takes political campaign commercials and makes them even more ridiculous.
Earlier this week, the campaign of Senate Minority Leader Mitch McConnell released an ad with no words.
Only Mitch McConnell's smiling face.
And Stewart couldn't contain his glee Thursday night, as he introduced his show's favorite new discovery: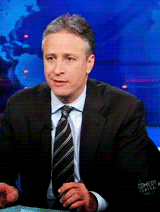 You can take the first 12 seconds or so of the ad, which consists of three consecutive awkward smiles from the candidate, and dub it with virtually any alternate soundtrack. And it completely works.
From Simon and Garfunkel's "The Sound of Silence" to The Who's "Behind Blue Eyes," the show presented some of their favorite versions of the ad before issuing the challenge to viewers to create and share their own using the hashtag #McConnelling.
"Team Mitch" appears to be taking the trend in good fun—going a step further to insert McConnell's smiling face into various classic sitcom opening credits—but nothing beats the simplicity of The Daily Show's game. While unintentional, the McConnell campaign may have produced the most versatile piece of political ad footage ever.
So get to it Louisville.
Tweet us @louisvillecom and show us your best attempt at #McConnelling
Images courtesy of The Daily Show