If you flipped open my agenda you wouldn't find much of interest-- assignments, birthdays, deadlines. Scrawled in blue or black ink barely large enough to differentiate one letter from another. But keep flipping on into March (March 7 to be precise) and you will see-- written in red pen, in all capital letters-- GRAND BUDAPEST HOTEL OPENS.
"The Grand Budapest Hotel" is director Wes Anderson's latest film-- coming off of other hit flicks such as "Moonrise Kingdom," "Fantastic Mr. Fox," "The Life Aquatic with Steve Zissou," and "The Royal Tenenbaums."
His films are distinct, quirky and highly stylized; and I absolutely love them. And the more I watch his work, the more I realize that Louisville could quite possibly just be a large-scale Wes Anderson film set. Here are some reasons why:
First, note the similarity in costuming
Suzy Bishop from "Moonrise Kingom"
Pink Door Boutique, Louisville
Both Louisvillians and Mr. Anderson have the propensity to utilize notes as a viable means of communication.
"The Life Aquatic with Steve Zissou"
Snarky Cards from Hey Tiger
There's also an enduring commitment to handcrafted, local goods
Sam Shakusky from "Moonrise Kingdom"
Bardstown Road
Foxes. Lots of Foxes.
"Fantastic Mr. Fox"
Dot Fox, Hey Tiger, Pink Door Boutique
The sheer prevalence of romanticized indie music
Anderson has a penchant for record players.
Louisville liked records too (RIP ear x-tacy)
Implementation of highly saturated color palates
Lynn's Paradise Cafe, Old Louisville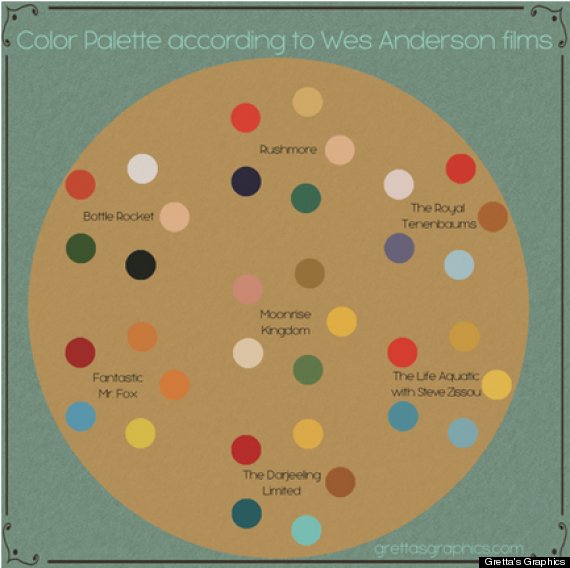 Louisvillians and Wes Anderson's characters demonstrate a fastidious commitment to carving out one's own reality and discovering what matters most in life.
Spend enough time at a Louisville coffee shop, restaurant, bar, book store, boutique, food truck, art gallery, poetry slam... well, basically anywhere-- and you'll hear a variation of this statement; which I have to say is why this city keeps me enduringly optimistic.
Cover photo by Ivonna Buenrostro