Thursday night was pretty typical. I was unwinding with a nice cup of tea and political satire, the latter compliments of The Daily Show. You know, just laughing it up with my TV-crush Jon Stewart. That is, until the scene suddenly switched to a tobacco field, complete with sunbeams glaring down on the crinkled, green leaves.
Daily Show correspondent Samantha Bee's voice is dubbed over the scene, describing children as young as seven toiling in the fields.
I really hope this isn't Kentucky. I mean, lots of other states grow tobacco—maybe it's not Kentucky.
Typically I rejoice when Kentucky is on television, but in this case, my stomach sank as Senator Paul Hornback, who also harvests tobacco on his Shelby County farm and serves as chairman of the Senate's agricultural committee, appeared on the screen opposite Bee.
She prefaces by saying that this segment was prompted by a recent report by the Human Rights Watch (HRW) about a loophole in agricultural labor laws that allow for children to work in tobacco fields, thus exposing them to nicotine, toxic pesticides, and other dangers.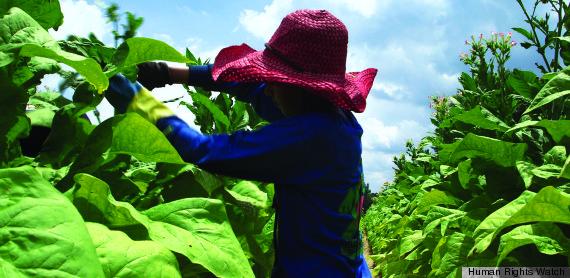 All this despite the fact that it is illegal for a minor to purchase tobacco products.
Dear Lord, it is Kentucky.
"It's long days, it's in the heat, it's out there in the sun, some days it may a hundred degrees, but that's not bad. They have lots of places to get shade, to cool off, to rest for a while," Hornback said.
Yet, in interviews with three young tobacco laborers from North Carolina, they describe a more depressing view of their days, in which they often work 12-hour days with few breaks, have to purchase their own protection, such as gloves and garbage bags, and experience symptoms from acute tobacco poisoning.
One of the young women interviewed by Bee said that during a particularly bad episode, "I felt like I was going to die." She went on to say that she would get sick to two three times per season.
Maybe Hornback will have a change of heart after hearing that...
"Acute nicotine poisoning is really not that big a problem. It's no different from having a 24-hour virus where you have a stomach virus," Hornback countered.
He then clarifies the real problem: we are raising wimpy kids.
"All kids complain about work. We're raising a society that's too soft," Hornback said.
For a link to the full interview, click here.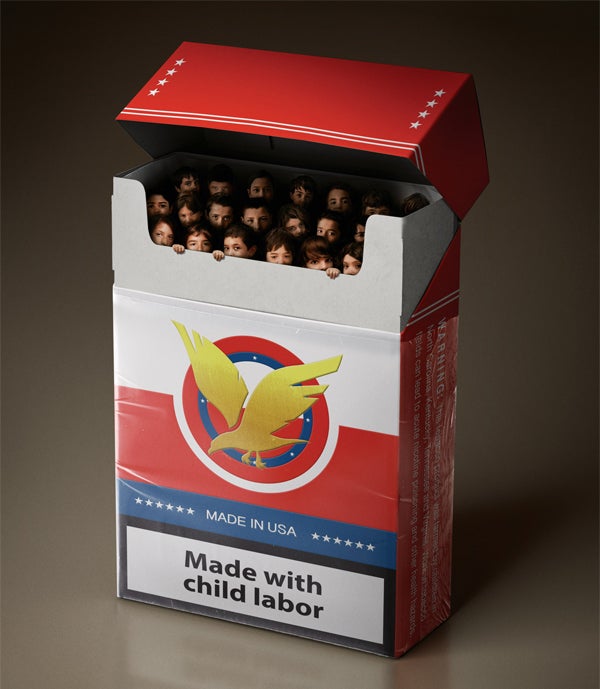 What do you think of this interview? Let us know in the comments or tweet us @louisvillecom.
Photos courtesy of HRW and The Daily Show.