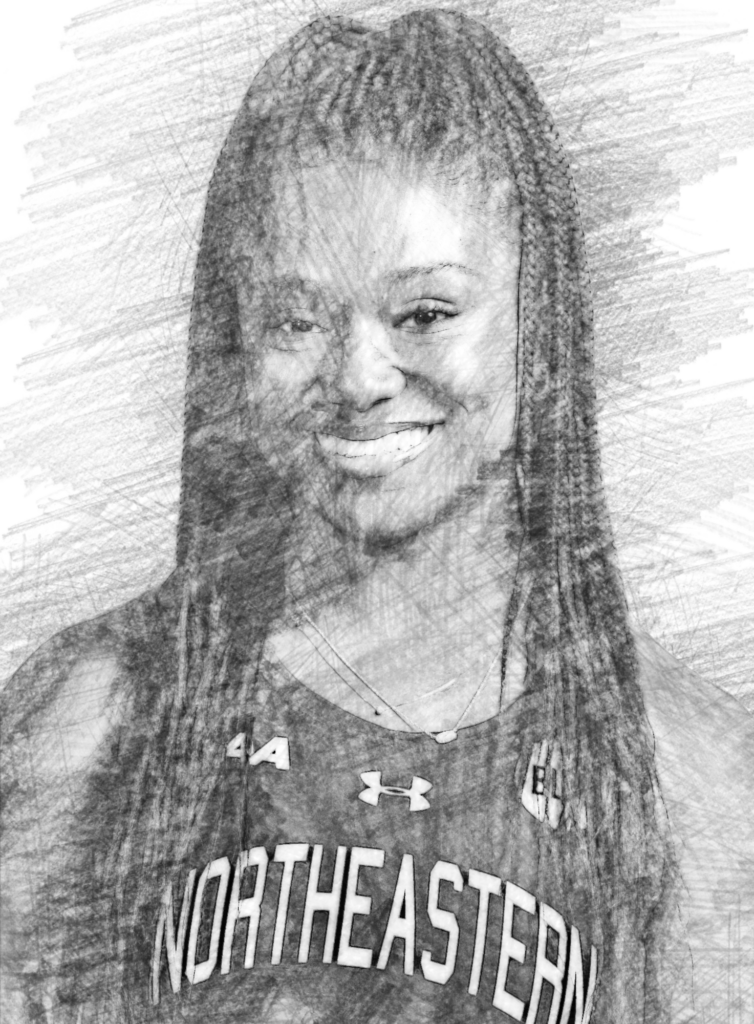 Alana's Louisville  (10/19/2022)
You know those "______'s Louisville" banners on the sides of buildings throughout the city? Ali and Jennifer Lawrence and Diane Sawyer and more "notable" names. We think the blank should be for all of us. (Who do you think Louisville Magazine should interview about our city? You can tell us here.)
Here are Alana Fields' answers. Published Wednesday, Oct. 19, 2022.
Since March 2020, what's something Louisville has lost?
"A sense of interconnectedness."
Since March 2020, what's something Louisville has gained?
"A greater awareness of the systematic racism embedded within Louisville."
What Louisville dish have you eaten more than any other?
"Not a dish, but the chocolate-chip cookies from Please & Thank You. Or a bagel sandwich from Nancy's Payne Street Bakehouse."
What closed Louisville business do you miss most?
"Butchertown Grocery. Loved the ambiance and the food."
Favorite Louisville building?
"The high school I graduated from in 2021, duPont Manual."
Most memorable show/concert you've been to in Louisville?
"The 2017 Bryson Tiller concert at the Yum! Center. The energy was amazing, and he brought out Kendrick Lamar, one of my most favorite artists."
Something unexpected you love in Louisville?
"Midwest feel with Southern hospitality."
Favorite Louisville smell?
"The smell of walking into a Graeter's."
What does Louisville have that it should be known for but isn't?
"Amazing field hockey players."
In one word, what's your biggest hope for Louisville?
"Justice."
In one sentence, how do you spend the majority of your weekdays?
"I'm a full-time student at Northeastern University in Boston, where I'm a varsity athlete on the field hockey team and a Stamps Scholar."
Earliest childhood memory?
"Picture day at the downtown YMCA daycare."
Your drink?
"Iced oat-milk latte or water."
Go-to karaoke song?
"'Unwritten,' by Natasha Bedingfield."
What would you name a Derby horse?
"RunningtheFields because it's a play on my last name and relates to horses."
Who would you shadow for a day?
"The editor Lindsay Peoples Wagner. I love her work as editor-in-chief for the The Cut at New York Magazine. She has shaped a place for young Black women in the fashion industry, and within the journalism world as well."
Favorite thing hanging on the walls at home?
"My Polaroids from middle school and high school."
Book you've given away the most?
"Books that really changed how I view the world. For example: The Hate U Give, Thick and Elaine Welteroth's More Than Enough."
TV character most like you?
"Issa Rae's character from her show Insecure because she encapsulates being 'an awkward Black girl' but still moving through life with curiosity and fun while chasing her passion."
What three people (living or dead) would be on the guest list to your ideal dinner party?
"Nikole Hannah-Jones (Pulitzer Prize-winning creator of the 1619 Project) and activists Angela Davis and Pauli Murray."
What makes somebody a Louisvillian?
"Someone who appreciates good food, sports and community, and someone who asks, 'What high school did you go to?' to get to know someone new."