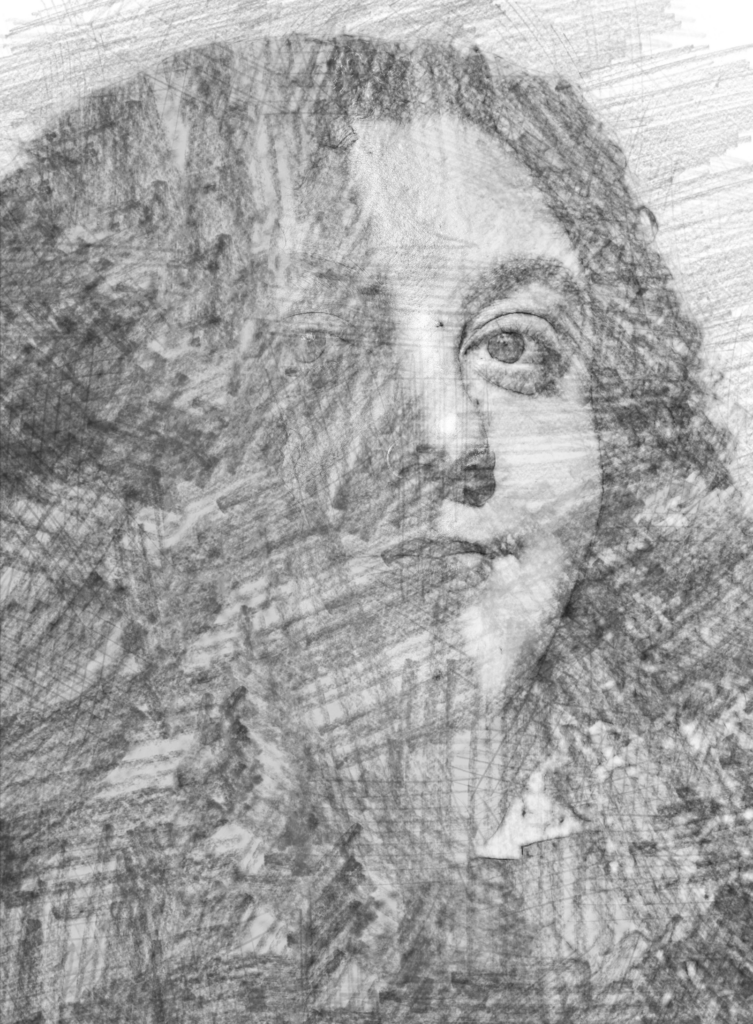 Ali's Louisville (08/05/2022)
You know those "______'s Louisville" banners on the sides of buildings throughout the city? Ali and Jennifer Lawrence and Diane Sawyer and more "notable" names. We think the blank should be for all of us. Who do you think Louisville Magazine should interview about our city? You can tell us here.
Here are Ali Gautier's answers. Published Friday, Aug. 5, 2022.
What do you want to plug?
"Funny Fat Friend podcast, Could Be Worse on YouTube, @ali.the.g on socials."
Who or what should be on a future cover of Louisville Magazine?
"Sweet Evening Breeze, the LGBTQ+ youth shelter on Barret Avenue."
Since March 2020, what's something you've lost?
"Raging, internalized fear. I'm still frightened of things, jump when the bad guy appears on the screen, but I'm no longer afraid of myself being in this world. I used to tell myself I was enough but was still desperate to impress. Now I know I am."
Since March 2020, what's something you've gained?
"Strength in, and from, my community."
Since March 2020, what's something Louisville has lost?
"Deniability."
Since March 2020, what's something Louisville has gained?
"Alienating luxury hotels."
Louisville dish you've eaten more than any other?
"Chef's Cut Pizzeria on La Grange Road is incredible."
Where are you a regular?
"Patrick's on Frankfort Avenue, gin and tonic."
Closed Louisville business you miss most?
"Boujie Biscuit had the greatest brunch food I've ever had in my life. I loved taking new people every other week. My friend cried over how good the pot pie was. He was extraordinarily hungover, but tears all the same."
What should be Louisville's theme song?
"Howell Dawdy's 'Louisville.'"
Favorite Louisville building?
"Union Station (TARC's headquarters on West Broadway). I mean, look at it! It's so damn cool!"
Favorite Louisville street?
"Longest Avenue was the street I walked every day during quarantine to get to Cherokee Park from my old apartment. The houses are lovely, and the custom-yard-sign game was next-level at the time. It will live in my heart as a significant joy in terrifying times."
Where in town do you always take visitors?
"Nachbar specifically, the Germantown area generally."
Most memorable show/concert you've been to in Louisville?
"Wild Child at Zanzabar. This was pre-renovation, so the stage was tiny. Their band has like seven people in it, so they were packed in. I'd loved them madly in college and finally lived somewhere they toured. I cried, I lost my voice singing and I made friends I'm close with to this day."
Something unexpected you love in Louisville?
"The diverse and loving drag community."
Favorite Louisville smell?
"Nord's Bakery. Reminds me of when it was down the street from my childhood home."
Something from Louisville's past you wish people today could experience?
"Fourth Street when it had its original incredible architecture."
In one word, what's your biggest hope for Louisville?
"Change."
In one word, what's your biggest fear for Louisville?
"Complacency."
In one sentence, how do you spend the majority of your weekdays?
"I work for the local, Black woman-led nonprofit Change Today, Change Tomorrow, so essentially I'm doing anything I can to improve the lives of the Black community in Louisville."
Earliest childhood memory?
"Sitting in the living room of my great-grandparents' house playing with the blown-glass paperweights they collected."
Most noticeable quirk?
"I have a deeply reactive and dramatic face. My facial expressions could be right from General Hospital."
Go-to karaoke song?
"'Let Me Love You,' Mario."
What would you name a Derby horse?
"Momma's Lil' Water Cup. I just think it's funny."
Favorite thing hanging on the walls at home?
"A log cabin quilt wall hanging my best friend made for me at the beginning of quarantine. Abolitionists would hang them in their windows as a symbol of safety along the Underground Railroad."
Book you've given away the most?
"Anis Mojgani's Songs From Under the River. His poetry inspired me to love, to create, to grow and to fight."
What three people (living or dead) would be on the guest list to your ideal dinner party?
"Maya Rudolph, Bob the Drag Queen and Hannah Drake."
TV character most like you?
"Kelli from Insecure. I'm a funny-ass woman who can be very loud and absolutely wild, but I am in love with myself and live unabashedly."
What makes somebody a Louisvillian?
"Love for the city. Even if you aren't always actively in love with it, it's still there."