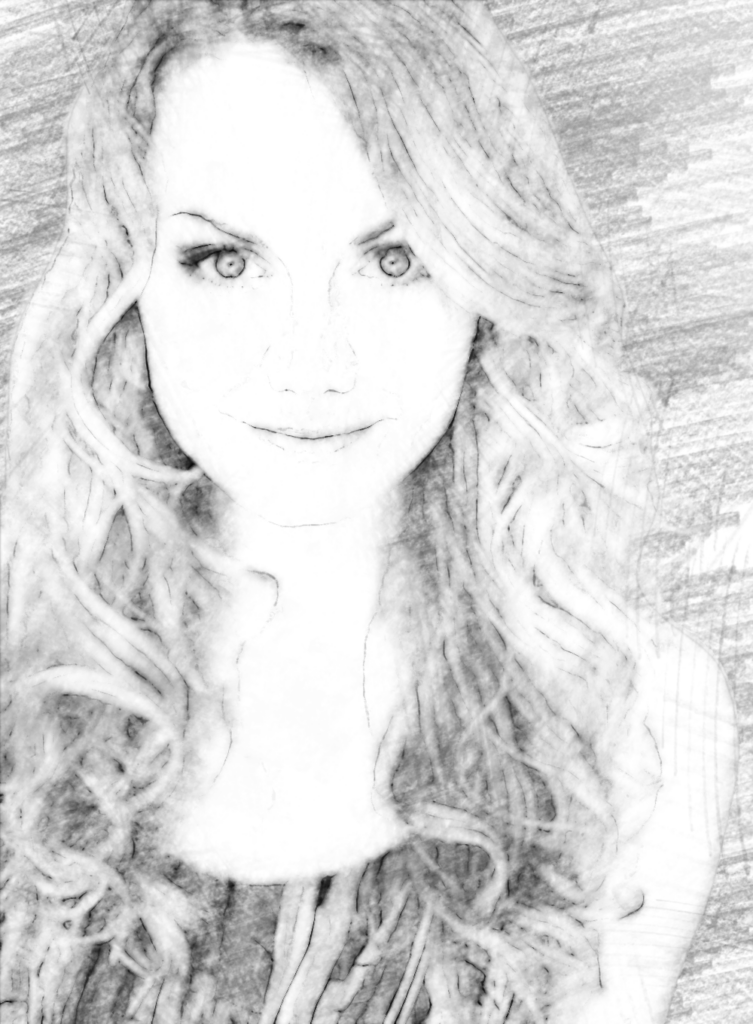 Ashley's Louisville (10/13/2022)
You know those "______'s Louisville" banners on the sides of buildings throughout the city? Ali and Jennifer Lawrence and Diane Sawyer and more "notable" names. We think the blank should be for all of us. (Who do you think Louisville Magazine should interview about our city? You can tell us here.)
Here are Ashley Kate Adams' answers. Published Thursday, Oct. 13, 2022.
Since March 2020, what's something Louisville has lost?
"Louisvillians have lost the ability to 'stay out of it.' Louisville is one of the most interesting places because it is the intersection of so much: rural and urban, conservative and liberal, old and new money. People who live certain lifestyles can usually completely ignore the other, but the time to continue real conversations has finally come."
What should people visit in your neighborhood?
"Feast BBQ in the heart of J-town, and one can never skip the Midwest gem that is Graeter's on Bardstown Road."
Louisville dish you've eaten more than any other?
"I love me some Derby Pie."
Where are you a regular?
"Ramsi's Cafe on the World. I always order fajitas."
What should be Louisville's theme song?
"Kentucky native Ben Sollee's version of Sam Cooke's 'A Change is Gonna Come.' It has been a hard season for our city but a resilient one, and I believe one of healing and hope."
Favorite Louisville building?
"I adore the Palace. Breathtaking, and I have great memories there of seeing a national tour of Les Mis, and of seeing the Goo Goo Dolls with my high school sweetheart and Dashboard Confessional with my little brother."
Favorite Louisville street?
"Bardstown Road, hands down. I love how cozy it is."
Fill in the blank: "_______'s Louisville" should be the next banner on the side of a building.
"DuPont Manual. I've got to be honest, attending duPont Manual High School and the Youth Performing Arts School remains one of the proudest moments of my life. That school, that education and those kids — my classmates from the class of '05 — are legendary. The most brilliant, kind, grounded and loyal people I have ever met. I am so proud and grateful to have received my education there."
Most memorable show/concert you've been to in Louisville?
"Seeing my parents perform with the Louisville Orchestra, seeing my parents perform at Farmington with their quartet, seeing my father and sister as soloists performing Handel's 'Messiah' with Bourbon Baroque. Also, seeing Jewel in concert at the Kentucky Center when I was a young teenager. But my personal favorite has to be performing in the choir at YPAS, twice, to sing backup for Josh Groban two years in a row at Freedom Hall."
Something unexpected you love in Louisville?
"How the neighborhoods are all so incredibly different from each other."
One thing Louisville is missing?
"Louisville's public transit could be A LOT stronger."
Favorite Louisville smell?
"Inside the bat factory at the Slugger Museum. So exciting because you know all of those bats will be distributed across the country."
Something from Louisville's past you wish people today could experience?
"Not much, actually, because traditions stand tried and true in Louisville. Everything from UK-U of L games — go Cats! — to Manual-Male to St. X-Trinity."
In one word, what's your biggest hope for Louisville?
"Unity."
In one word, what's your biggest fear for Louisville?
"Complacency."
In one sentence, how do you spend the majority of your weekdays?
"Creating as an actor, producer, author, teacher, director and record label owner (No Reverse Records)."
Go-to karaoke song?
"'Last Dance,' Donna Summer."
What would you name a Derby horse?
"Spark. Because there is nothing more exciting in this world to me than the spark! of a new idea."
Who would you shadow for a day?
"The head of development at ABC or Disney. I would love to see the innerworkings and daily tasks."
Priceless possession?
"A framed picture of my father, the late, GREAT Ernie Adams, starring in a musical onstage across the river at Derby Dinner Playhouse, and my personally designed engagement ring by my friend Michelle Fantacci and my husband. We were married on Halloween last year!"
Favorite thing hanging on the walls at home?
"My father-in-law's contemporary paintings."
Book you've given away the most?
"My very own book #BYOP: Be Your Own Producer, which I wrote during the shelter-in-place portion of the pandemic."
TV character most like you?
"I have heard from many that it is Leslie Knope, Amy Poehler's character from Parks and Rec, but I would argue that I'm a really good mix of the characters played by Reese Witherspoon and Jennifer Aniston on The Morning Show."
Secret talent?
"I'm a really good babysitter!"
What three people (living or dead) would be on the guest list to your ideal dinner party?
"Reese Witherspoon, Judy Garland and Susan B. Anthony."
First thing on your bucket list?
"To continue working on my feature film, Boy Hero, inspired by the Comic Book Trial of 1954."
What makes somebody a Louisvillian?
"A Louisvillian is someone who is raised in, or has spent formative years in, our great city, someone who uses their inner-magic to create a better place for living and growth — locally and beyond."