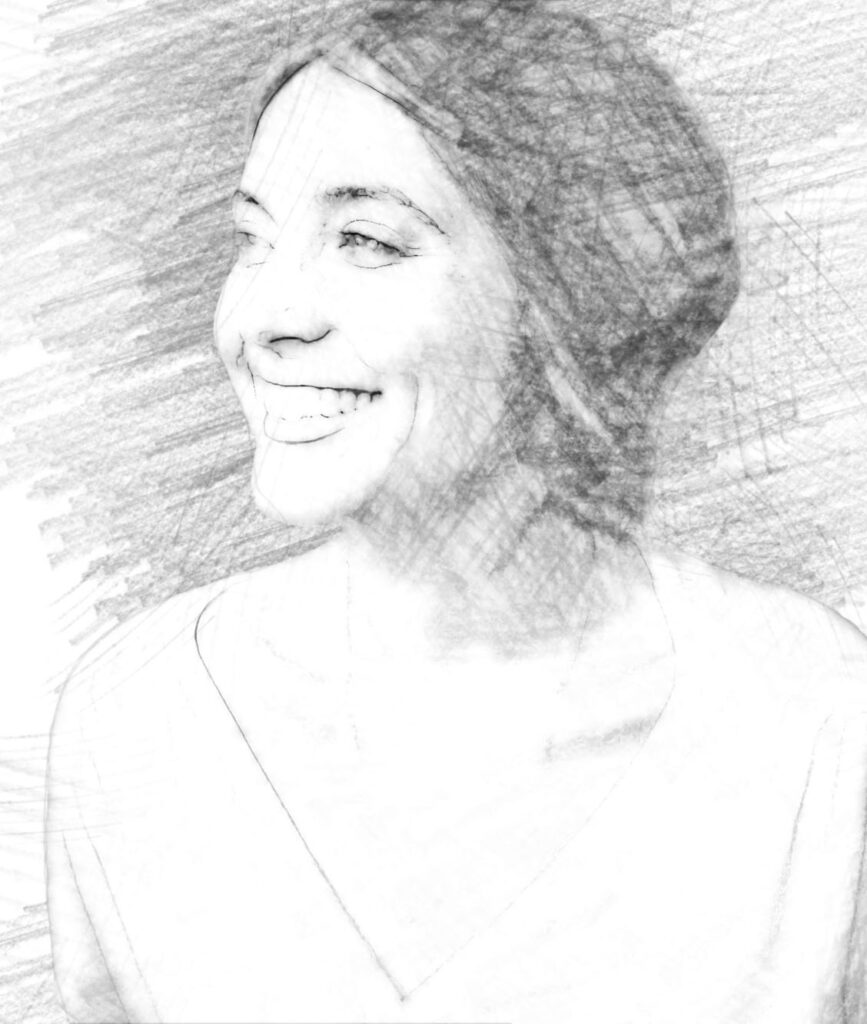 Cheyenne's Louisville (07/19/2022)
You know those "______'s Louisville" banners on the sides of buildings throughout the city? Ali and Jennifer Lawrence and Diane Sawyer and more "notable" names. We think the blank should be for all of us. (Who do you think Louisville Magazine should interview about our city? You can tell us here.)
Here are Cheyenne Mize's answers. Published Tuesday, July 19, 2022.
In one word, what's your biggest hope for Louisville?
"Equity."
In one word, what's your biggest fear for Louisville?
"Complacency."
Who or what should be on a future cover of Louisville Magazine?
"Charles Booker."
Since March 2020, what's something you've lost?
"Music with people. It used to be my whole life and is now a rare occurrence."
Since March 2020, what's something you've gained?
"A deeper appreciation for the time I am able to spend with my dear ones."
Since March 2020, what's something Louisville has gained?
"An audio program called Can You Hear Me?, hosted by yours truly! It's a singalong program for all ages, highlighting the music and voices of elders in the Louisville area."
What Louisville dish have you eaten more than any other?
"The lemongrass miso soup from Dragon King's Daughter. I could eat it every day."
Where are you a regular?
"Chik'n & Mi. Everything on the menu is delicious, but the fried cauliflower is a standout."
Most memorable show/concert you've been to in Louisville?
"Strive Battle of the Bands, year three in 2018, which we held at Headliners and called the Battle of Queens. We had close to 40 Louisville musicians of every genre and age working together on four teams: Queens of Soul, Queens of Pop/Rock, Queens of Country and Queens of Drag. Some of the most talented people I have ever met wore fantastic costumes and played great music to benefit the nonprofit Strive, which provided wellness education. Couldn't have asked for better co-organizers, Nina Rodahaffer and Ray Rizzo."
Besides whatever it is you're currently doing: What's the best job you've ever had?
"Artist-in-residence for several care homes across Kentucky for the I Won't Grow Up/Wendy's Neverland project. We made something magical with area artists and performers in collaboration with the elders in the homes, enchanting everything and everyone we could along the way."
Earliest childhood memory?
"My parents throwing away my pacifier because I wouldn't say 'please.' Turns out, pride and stubbornness do not pay — if you're two or 102."
Your drink?
"I love a good stout beer."
Go-to karaoke song?
"Lesley Gore, 'You Don't Own Me.'"
First thing on your bucket list?
"Belize."
What's something nobody knows about you?
"Recently got my SCUBA certification. Belize, here I come!"
Which possession of yours do you consider priceless?
"My fiddle. Couldn't live without it."
What makes somebody a Louisvillian?
"Feeling put out by having to drive more than 15 minutes anywhere."