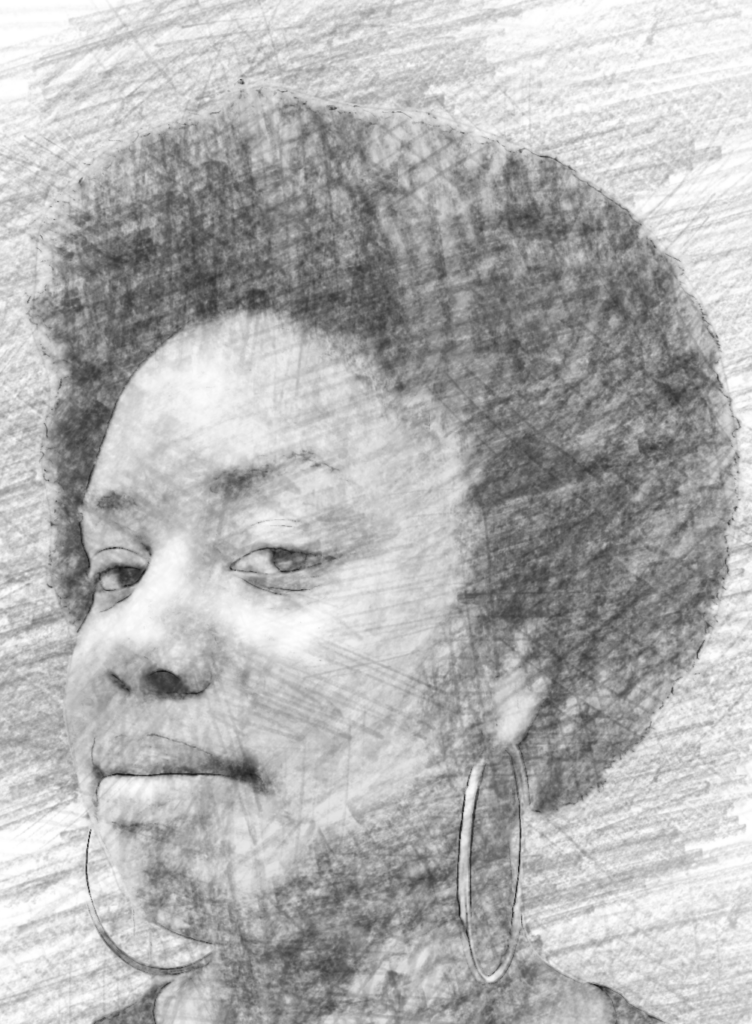 Christian's Louisville (09/12/2022)
You know those "______'s Louisville" banners on the sides of buildings throughout the city? Ali and Jennifer Lawrence and Diane Sawyer and more "notable" names. We think the blank should be for all of us. (Who do you think Louisville Magazine should interview about our city? You can tell us here.)
Here are Christian Loriel Lucas' answers. Published Monday, Sept. 12, 2022.
Who or what should be on a future cover of Louisville Magazine?
"Survivors of gun violence."
Since March 2020, what's something Louisville has lost?
"An unnecessarily long list of lives to COVID-19."
Since March 2020, what's something Louisville has gained?
"Hope and resiliency."
Since March 2020, what's something you've lost?
"I lost my great-aunt to COVID. She was in her 90s and deserved a more peaceful death, with her family around her."
Since March 2020, what's something you've gained?
"Bad eating habits."
What should people visit in your neighborhood?
"The creek behind our house, especially after a good rain."
Here's a magic wand. Wave it and you can change one thing in your neighborhood. What do you change?
"Need a stoplight at the corner of Fegenbush Lane and Vaughn Mill Road."
Louisville dish you've eaten more than any other?
"Peach cobbler at Indi's."
Where are you a regular?
"Cadillac's Chicken and Fish on Fegenbush. I always get the fish tacos and their spinach-and-artichoke dip."
Favorite Louisville building?
"I don't have one favorite, but I enjoy driving through Old Louisville and seeing the Victorian architecture."
Where in town do you always take visitors?
"We enjoy taking our families to see the Muhammad Ali Center."
Most memorable show/concert you've been to in Louisville?
"Tie: Lauryn Hill at the Iroquois Amphitheater and Kendrick Lamar at the Louisville Palace."
Something unexpected you love in Louisville?
"People may not agree, but Louisville is actually kind of diverse, especially when it comes to schools. But you're talking to someone who came from a very segregated city, Memphis, Tennessee. I can count on one hand the number of white classmates I had from preschool all the way through high school — a total of three. My kids are having a much different experience here in Louisville. But of course, diversity and equity still need to be improved."
Something from Louisville's past you wish people today could experience?
"I wish I could've experienced the famous Derby Day cruising on Broadway. It sounds like it had this hype and a community vibe to it and would've reminded me of what we used to do back home in Memphis. Would've been fun."
Fill in the blank: "_______'s Louisville" should be the next banner on the side of a building.
"West Louisville. Because west Louisville is treated and portrayed as the 'other' side of the proverbial railroad tracks. It would be a reminder that this is everyone's city and that the people of west Louisville belong here, too."
In one word, what's your biggest hope for Louisville?
"Peace."
In one word, what's your biggest fear for Louisville?
"Violence."
In one sentence, how do you spend the majority of your weekdays?
"Taking care of my children, subbing for JCPS, teaching at Simmons College, lesson-planning, mounds of laundry, eating my husband's delicious cooking and, somewhere in there, getting some writing done."
Besides whatever it is you're currently doing: What's the best job you've ever had?
"I was an animal caregiver and veterinary assistant for 13 years. It was messy, back-breaking work, but I got to care for animals every day and love on them."
Earliest childhood memory?
"When I was a toddler living in a townhouse in Memphis with my parents and brother. We had a parakeet named Prince."
Most noticeable quirk?
"Sometimes, I talk with my eyes closed."
Your drink?
"Usually, I go for a Chardonnay. But when I'm having fun: a Long Island."
Go-to karaoke song?
"I rarely go out for karaoke, but I'm always ready to sing ANYTHING by Aretha Franklin. And I'm a horrible singer, by the way."
What would you name a Derby horse?
"Flight of the Bumblebee."
Who would you shadow for a day?
"Beyoncé, so I could soak up her work ethic."
Priceless possession?
"Old VHS home videos from my childhood."
What book have you given away the most?
"I've given tons of young-adult books with Black male protagonists to boys who've contributed to my street-to-stage project, The Black Male Narratives."
Who would play you in a movie about your life?
"Jurnee Smollet. I've loved watching her since she was an extra on Full House. She has become an incredible actress."
Secret talent?
"Banana pudding, my grandmother's recipe."
First thing on your bucket list?
"Write my first novel."
Something nobody knows about you?
"I've been in love with Brad Pitt since I was like eight or nine years old, after watching Interview with the Vampire. It was the early 90s and I was too young to be feeling that way about a vampire."
What makes somebody a Louisvillian?
"I think once you've embraced a city's culture, embedded yourself into the community, and you've shown and given love to that community, you're officially one of them."