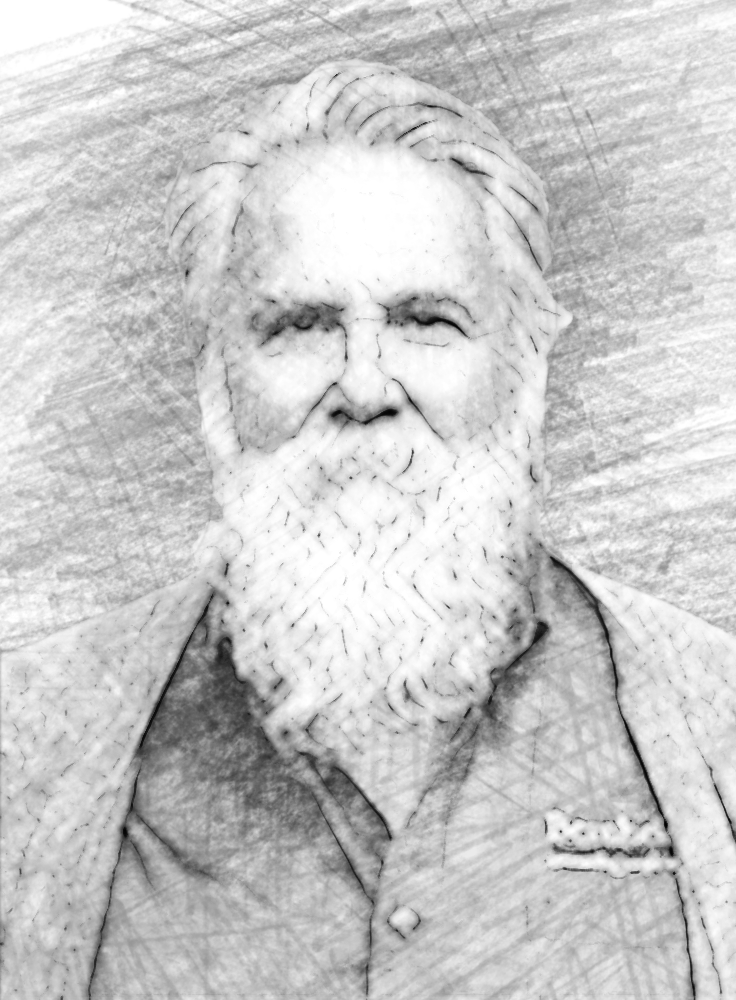 Claude's Louisville (08/03/2022)
You know those "______'s Louisville" banners on the sides of buildings throughout the city? Ali and Jennifer Lawrence and Diane Sawyer and more "notable" names. We think the blank should be for all of us. Who do you think Louisville Magazine should interview about our city? You can tell us here.
Here are Claude Stephens' answers. Published Wednesday, Aug. 3, 2022.
Who or what should be on a future cover of Louisville Magazine?
"Kristen Williams, the executive director of Play Cousins Collective, is a force majeure in Louisville's Black community and is doing so much to value the people of west Louisville. Stacy Bailey-Ndiaye, executive director of Bridge Kids International, is also with the Louisville Rites of Passage program. She cares deeply for the health of our city's rich Black heritage." [Rites of Passage has worked with Bernheim Arboretum, where Stephens is facilitator of outreach and regenerative design.]
Since March 2020, what's something Louisville has lost?
"Justice for all."
Since March 2020, what's something you've lost?
"My patience with Zoom."
Since March 2020, what's something you've gained?
"A close community of friends who meet outside."
What should people visit in your neighborhood?
"The Chicken Steps [connecting Vernon Avenue all the way down to Lower Brownsboro Road]. Because, duh: the Chicken Steps."
Here's a magic wand. Wave it and you can change one thing in your neighborhood. What do you change?
"All the cars and power lines disappear."
Where are you a regular?
"Payne Street Bakehouse, tuna on spinach wrap."
Closed Louisville business you miss most?
"This one is EASY: Highland Coffee. (Tears rain down.)"
What should be Louisville's theme song?
"Howell Dawdy's 'Louisville.' 'But I don't like St. Matthews.'"
Favorite Louisville building?
"The old OK Storage building on East Broadway would be, but they took down the big 'OK' sign. Sigh."
Favorite Louisville street?
"Market Street spans so much."
If you were elected mayor, what's the first thing you would do on day one?
"Sit on my porch and talk to people. Great things happen from simple actions."
Something unexpected you love in Louisville?
"The brick. So much brick."
One thing Louisville is missing?
"A robust public transportation system."
Favorite Louisville smell?
"Fall leaves."
What does Louisville have that it should be known for but isn't?
"Poor west Louisville air quality. If that were known, it may change."
Something from Louisville's past that you wish people today could experience?
"When we were a shallow inland sea."
In one word, what's your biggest hope for Louisville?
"Equity."
In one word, what's your biggest fear for Louisville?
"Intolerance."
Most noticeable quirk?
"My love for broken things."
Your drink?
"Bourbon and ginger."
Who would you shadow for a day?
"Pick any service-industry person at random. Because I would have a deeper appreciation than I already do."
Priceless possession?
"Well, there's this one marble that was my grandfather's."
Book you've given away the most?
"The novel The Heart Is a Lonely Hunter, by Carson McCullers. Read it and you'll know why."
TV character most like you?
"Rafe Hollister, the moonshiner on The Andy Griffith Show. A minor character, but an important one."
If you could write it yourself, what would your headstone say?
"'It's just temporary.'"
What makes somebody a Louisvillian?
"An address in the 502."