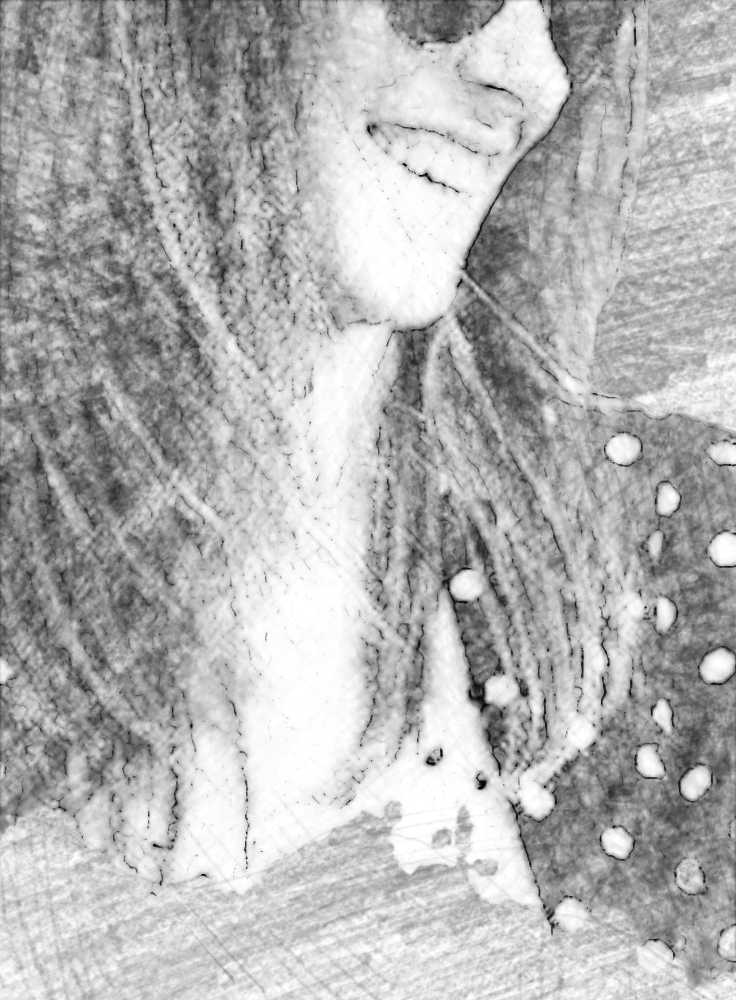 Danielle's Louisville (09/23/2022)
You know those "______'s Louisville" banners on the sides of buildings throughout the city? Ali and Jennifer Lawrence and Diane Sawyer and more "notable" names. We think the blank should be for all of us. (Who do you think Louisville Magazine should interview about our city? You can tell us here.)
Here are Danielle Rudy Davis' answers. Published Friday, Sept. 23, 2022.
Since March 2020, what's something Louisville has lost?
"The progress we'd made to make downtown more vibrant."
Here's a magic wand. Wave it and you can change one thing in your neighborhood. What do you change?
"The intersection of Brownsboro Road and 264."
Where are you a regular?
"The Pine Room on River Road."
Closed Louisville business you miss most?
"Butchertown Grocery. Miss the brunch more than words."
Favorite Louisville building?
"Whiskey Row. I know that's more than one building, but the Whiskey Row block downtown on Main Street is a jewel."
Where in town do you always take visitors?
"Jack Fry's."
Most memorable show/concert you've been to in Louisville?
"So many: The Killers at the Palace in 2007. The Police at Churchill Downs — bring back concerts there! — in 2007. Outkast at Forecastle in 2014."
If you were elected mayor, what's the first thing you would do on day one?
"Invest in south and west Louisville."
Something unexpected you love in Louisville?
"Driving down River Road in the mornings."
One thing Louisville is missing?
"Hard to pick just one, but: a grocery store downtown."
Favorite Louisville smell?
"Bourbon barrels."
What does Louisville have that it should be known for but isn't?
"Old Louisville."
Something from Louisville's past you wish people today could experience?
"I haven't experienced it either, but it would be really cool to go back to the city's golden age when we were hosting the Southern Exposition in the 1880s and Old Louisville wasn't so old. When the city was one of the biggest in the country and had so much influence and potential."
Fill in the blank: "_______'s Louisville" should be the next banner on the side of a building.
"Lamar."
In one word, what's your biggest hope for Louisville?
"That we shed some of the small-town mentality and start moving toward the city we want to be. People want Louisville to be seen as this great city for companies to relocate to, but we lack so much of the basic infrastructure and policies to make that happen."
In one word, what's your biggest fear for Louisville?
"That we're declining after making so much progress. The city was on the cusp of making major strides forward in so many areas. It feels like we've slid back to where we were in 2010."
In one sentence, how do you spend the majority of your weekdays?
"Working at Lemonade PR, a small but mighty woman-owned agency working with both local and national brands on public relations, influencer marketing and social media content creation. Oh, and driving my kids around to sports activities."
Your drink?
"An Aperol Spritz."
Go-to karaoke song?
"'Like a Prayer,' Madonna."
What would you name a Derby horse?
"Made it Nice. For my favorite Real Housewives quote of all time."
Who would you shadow for a day?
"Jay Bilas (ESPN college basketball analyst). He has the best job in sports and my ultimate dream job."
Secret talent?
"Remembering the words to songs."
What three people (living or dead) would be on the guest list to your ideal dinner party?
"Ernest Hemingway, Formula 1 driver Charles Leclerc, Judy Garland."
First thing on your bucket list?
"Going to the Monaco Grand Prix and meeting my favorite F1 drivers. My passion project and podcast is Push Push, a beginner's guide to Formula 1 racing."
If you could write it yourself, what would your headstone say?
"I'll be right there."
What makes somebody a Louisvillian?
"That friendly Louisville spirit. The thing I love most about this city is how genuinely nice and friendly people are. They want to help and connect with their neighbors. You don't notice what sets this city apart until you travel elsewhere and see the difference."