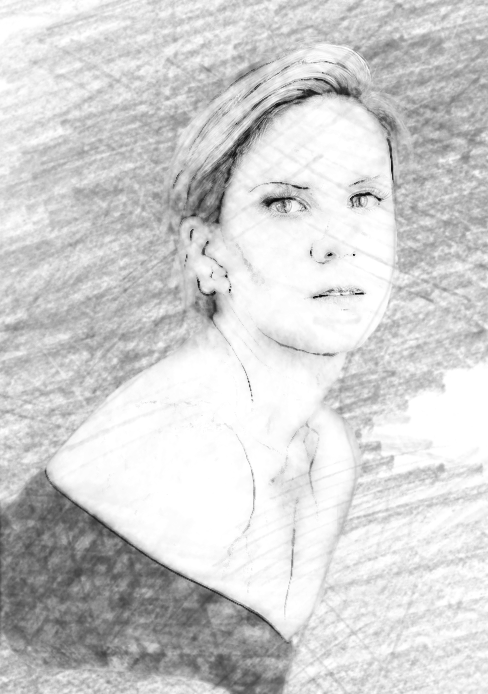 Emily's Louisville (04/28/2023)
You know those "______'s Louisville" banners on the sides of buildings throughout the city? Ali and Jennifer Lawrence and Diane Sawyer and more "notable" names. We think the blank should be for all of us. (Who do you think Louisville Magazine should interview about our city? You can tell us here.)
Here are answers to our Louisville-centric questions from Emily Albrink, a soprano who has performed with Kentucky Opera. Her debut album, Force of Nature (April 28 release, with Kathleen Kelly on piano), features world premiere commissions by American composers Jake Heggie, Nailah Nombeko Rene Orth and Steve Rous., She says the album "tells stories by and about women."
Interview published Friday, April 28, 2023.
Here's a magic wand. Wave it and you can change one thing in your neighborhood. What do you change?
"A Heine Bros.' within walking distance."
Louisville dish you've eaten more than any other?
"Benedictine from Paul's."
Where are you a regular?
"Definitely Shiraz. Kabobs and sweet-potato fries. Yum."
Closed Louisville business you miss most?
"Decca, hands down. Was my favorite restaurant."
Favorite Louisville street?
"East Market Street. So many fun shops and restaurants."
Most memorable show/concert you've been to in Louisville?
"Think it would have to be when Kelli O'Hara sang with the Louisville Orchestra last September. Such electricity in that hall at the Kentucky Center!"
One thing Louisville is missing?
"A subway."
Favorite Louisville smell?
"All the tree blossoms in the spring."
Since March 2020, what's something you've lost?
"The ability to be in a crowd and not worry about getting sick."
Since March 2020, what's something you've gained?
"During the pandemic I decided to make my first album. I raised the money, commissioned the songs, recorded it. I don't know if I would have had the time or motivation to create this had I not been stuck at home."
Fill in the blank: "_______'s Louisville" should be the next banner on the side of a building.
"Edith! She is my mentor in singing and in life. Edith Davis Tidwell went to U of L and then taught there for 45 years on the voice faculty in the School of Music. She had an international singing career, in addition to singing leading roles at the Kentucky Opera for decades, and has been a fixture in the classical music scene in Louisville. She has also nurtured countless young singers on to successful careers. An inspiration to me."
In one sentence, how do you spend the majority of your weekdays?
"I teach voice at U of L's School of Music and drive my kids to activities all over. Getting to see life through my kids' naive and accepting eyes is magic."
Your drink?
"Margarita on the rocks with salt or an Aperol spritz."
Go-to karaoke song?
"Haha, you don't want me to do karaoke, unless you want to listen to a pop song sung in an operatic way." (Yep, sounds great. — Ed.)
What would you name a Derby horse?
"Force of Nature. Yes, this is the title of my new album, which is dedicated to my mother, who was an absolute force of nature in every way." (Albrink's mother, Nancy, died unexpectedly in 2017.)
Which possession of yours do you consider priceless?
"My mother's piano."
Favorite thing hanging on the walls at home?
"Old paintings that my artist great-grandmother painted of her daughter, my grandmother."
Secret talent?
"I can touch my tongue to my nose and wiggle my ears."
If you could write it yourself, what would your headstone say?
"She lived and loved without fear."