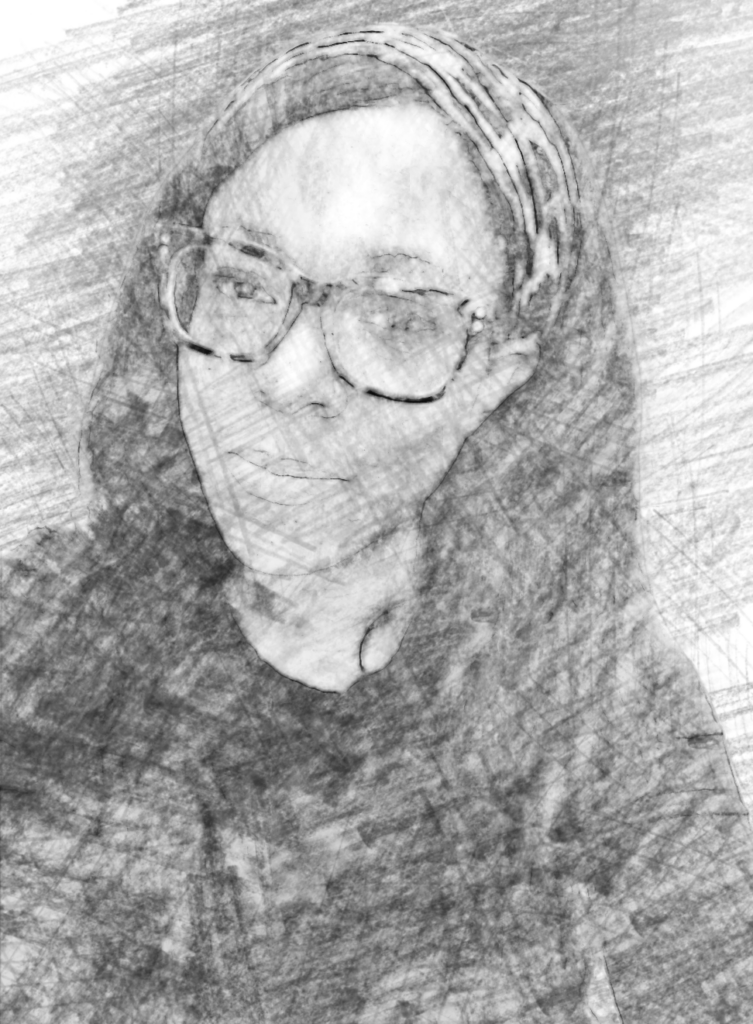 Faith's Louisville (08/01/2022)
You know those "______'s Louisville" banners on the sides of buildings throughout the city? Ali and Jennifer Lawrence and Diane Sawyer and more "notable" names. We think the blank should be for all of us. Who do you think Louisville Magazine should interview about our city? You can tell us here.
Here are Faith Grady's answers. Published Monday, Aug. 1, 2022.
Who or what should be on a future cover of Louisville Magazine?
"Councilman Jecorey Arthur."
Since March 2020, what's something you've lost?
"The desire to work in an office full time."
Since March 2020, what's something you've gained?
"Work-life balance. More time at home with my kids and family."
Since March 2020, what's something Louisville has gained?
"Publicity."
What should people visit in your neighborhood?
"Never Say Die Bar for its artsy appeal and craft drinks."
Where are you a regular?
"Cheddar Box Too, Chenoweth Lane. Hot Brown, daily special, steak and eggs."
Favorite Louisville building?
"The Mercer Tower, Kaden Tower, Yum! Center — they look distinct and can be noticed from afar."
Favorite Louisville street?
"Lexington Road. I love how timeless the houses look, and the campuses (Sacred Heart, Southern Baptist Theological Seminary)."
Where in town do you always take visitors?
"Used to be the Highlands, but as I have gotten older, NuLu has become a go-to for me."
Most memorable show/concert you've been to in Louisville?
"The 1999 Hard Knock Life Tour at the Louisville Gardens with Jay-Z and DMX."
A Louisville law/ordinance/rule/etc. that needs to change?
"JCYC (for youth detention services) needs to reopen."
Something unexpected you love in Louisville?
"Our skyline. It's small, but it's home."
One thing Louisville is missing?
"An NBA or NFL team."
Favorite Louisville smell?
"Not a favorite but burned into my memory and nostrils: Freedom Hall #iykyk."
Fill in the blank: "_______'s Louisville" should be the next banner on the side of a building.
"Jack. Jack Harlow is always representing the city and the state, and he has put in so much work to get to where he is today."
In one word, what's your biggest hope for Louisville?
"More diversity and inclusion."
In one word, what's your biggest fear for Louisville?
"That it will remain a city where it's hard for minorities to thrive."
In one sentence, how do you spend the majority of your weekdays?
"I'm a full-time administrative assistant, part-time social media manager and freelance writer, Mom to two and fiancée to one."
Besides whatever it is you're currently doing: What's the best job you've ever had?
"A job ain't nothing but work 🙃."
Most noticeable quirk?
"My ability to joke with a straight face."
Go-to karaoke song?
"'This Is How We Do It,' Montell Jordan."
Who would you shadow for a day?
"Rick Kueber. That guy owns a lot of businesses in Louisville. I'd love to hear how he got started and what's next."
Favorite thing hanging on the walls at home?
"Shelving that houses my seasonal décor."
Book you've given away most?
"Jump, by Steve Harvey, because it's perfect for any season in life. Every time we try something new, we have to gain the courage to take that leap of faith. And even though we are scared, jumping is much more rewarding than staying in the same safe spot."
TV character most like you?
"Issa Rae on Insecure. I'm humble, cool and naturally awkward."
What three people (living or dead) would be on the guest list to your ideal dinner party?
"I can't think of three at the moment, but the late rapper Nipsey Hussle is number one on my list. And Mark Zuckerberg — love him or hate him, he definitely changed the world as we knew it."
What makes somebody a Louisvillian?
"How they pronounce Louisville. We can tell if you're not from here just by how you say it."