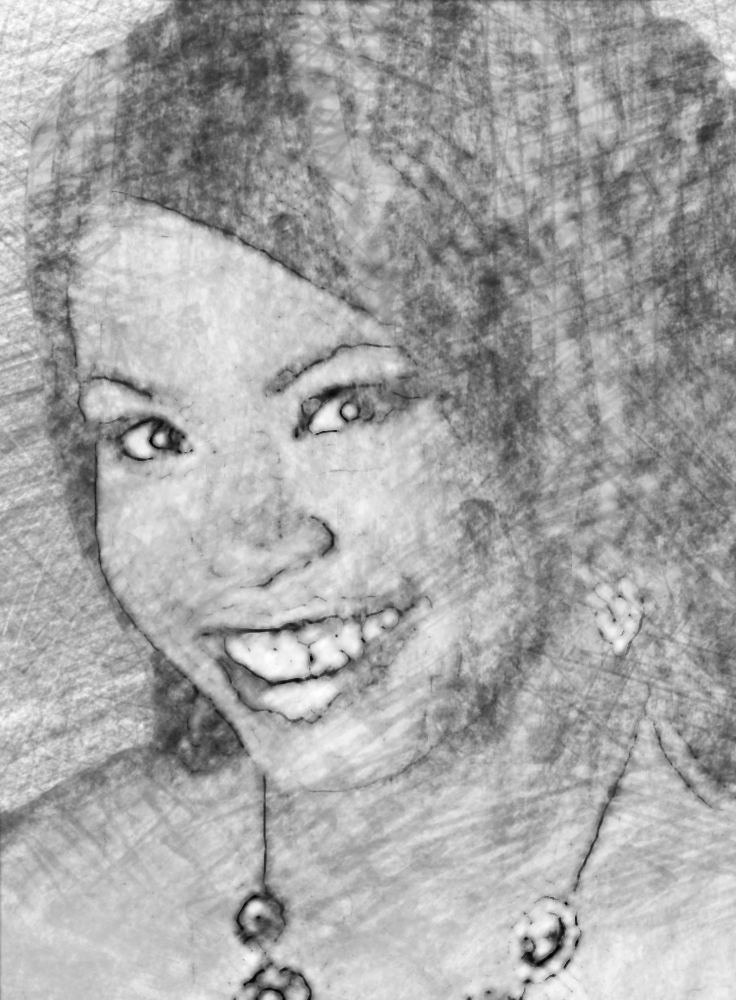 Felicia's Louisville (09/21/2022)
You know those "______'s Louisville" banners on the sides of buildings throughout the city? Ali and Jennifer Lawrence and Diane Sawyer and more "notable" names. We think the blank should be for all of us. (Who do you think Louisville Magazine should interview about our city? You can tell us here.)
Here are Felicia Corbett's answers. Published Wednesday, Sept. 21, 2022.
Since March 2020, what's something you've lost?
"My grandfather to COVID."
Since March 2020, what's something you've gained?
"The ability to speak up for myself."
Since March 2020, what's something Louisville has lost?
"A lot of the heart and soul of the city in hospitality."
Since March 2020, what's something Louisville has gained?
"More community-building among different neighborhoods and within the hospitality industry."
What should people visit in your neighborhood?
"George Rogers Clark Park, and nearby Joe Creason Park."
Here's a magic wand. Wave it and you can change one thing in your neighborhood. What do you change?
"The only drawback: not enough sidewalks."
Louisville dish you've eaten more than any other?
"Benedictine."
Where are you a regular?
"I go to Toasty's Tavern entirely too much. I debate the burger or chicken sandwich every time but usually go with whatever the special is — if they haven't run out of it yet."
Closed Louisville business you miss most?
"Probably Harvest and Rye, both of which were on East Market Street. They were not only delicious but staffed by some of the kindest people."
What should be Louisville's theme song?
"'Be Our Guest.' We pride ourselves in our hospitality."
Favorite Louisville building?
"Kentucky Center for the Arts. I've spent so much time there rehearsing and performing in shows. It holds a lot of nostalgia for me."
Favorite Louisville street?
"Bardstown Road. I fell in love with it in high school, and that love still grows."
Where in town do you always take visitors?
"The Muhammed Ali Center."
Most memorable show/concert you've been to in Louisville?
"I saw Lizzo at the Palace in October 2019 after I finished all my chemo from my cancer treatment, and it was the last show for me before the world shut down in 2020." (In May, WHAS had a story about how Corbett, who was undergoing cancer treatment again, walked in this year's Kentucky Oaks Survivors Parade.)
Something unexpected you love in Louisville?
"How dog-friendly the city is."
One thing Louisville is missing?
"A delicious Cajun restaurant."
Favorite Louisville smell?
"Nord's Bakery in the morning."
What does Louisville have that it should be known for but isn't?
"How progressive and affordable it is."
Something from Louisville's past you wish people today could experience?
"I wish Connections nightclub on South Floyd Street was still around. It was a safe haven for a lot of LGBTQ+ people and wasn't crazy expensive."
In one word, what's your biggest hope for Louisville?
"Healing."
In one word, what's your biggest fear for Louisville?
"Forgetting."
In one sentence, how do you spend the majority of your weekdays?
"Head Potions Master, aka beverage director, at Trouble Bar on South Shelby Street, where I batch and create all the syrups in-house and where we started a private barrel program, and I'm also on the board of Bourbon Women."
Besides whatever it is you're currently doing: What's the best job you've ever had?
"Whiskey Guardian for Angel's Envy. Cool to learn how to plan and execute events and educate people on all facets of whiskey."
Earliest childhood memory?
"Running up and down the beaches of Oahu in kindergarten."
Most noticeable quirk?
"Music trivia."
Your drink?
"Usually a boulevardier."
Go-to karaoke song?
"'Groove Is in the Heart,' by Deee-Lite."
What would you name a Derby horse?
"Sunshine and F$&@ing Rainbows — always my response when asked about cancer treatment."
Who would you shadow for a day?
"Comedian and TV personality Nicole Byer. I'm pretty sure we're the same person, and I'd like to see how rich-and-famous me would be!"
Favorite thing hanging on the walls at home?
"My propagation station plant wall my friends started in my living room."
Book you've given away the most?
"The Alchemist. I usually read it at a crossroads in life and then give it away to someone else in the same position."
TV character most like you?
"I used to say Daria from the MTV show Daria because of her sarcasm and her observations of the world around her."
Who'd play you in a movie about your life?
"Hopefully a glamorous drag queen because I've always wanted to be a drag queen for a day."
Secret talent?
"I'm a really good singer who doesn't sing often."
What three people (living or dead) would be on the guest list to your ideal dinner party?
"Michelle Obama, Tina Fey and Marie Laveau (who was a well-known Voodoo practitioner in New Orleans)."
If you could write it yourself, what would your headstone say?
"She loved fiercely and died surrounded by love."
What makes somebody a Louisvillian?
"Anyone who has a deep love or appreciation for the beauty and flaws of this city."