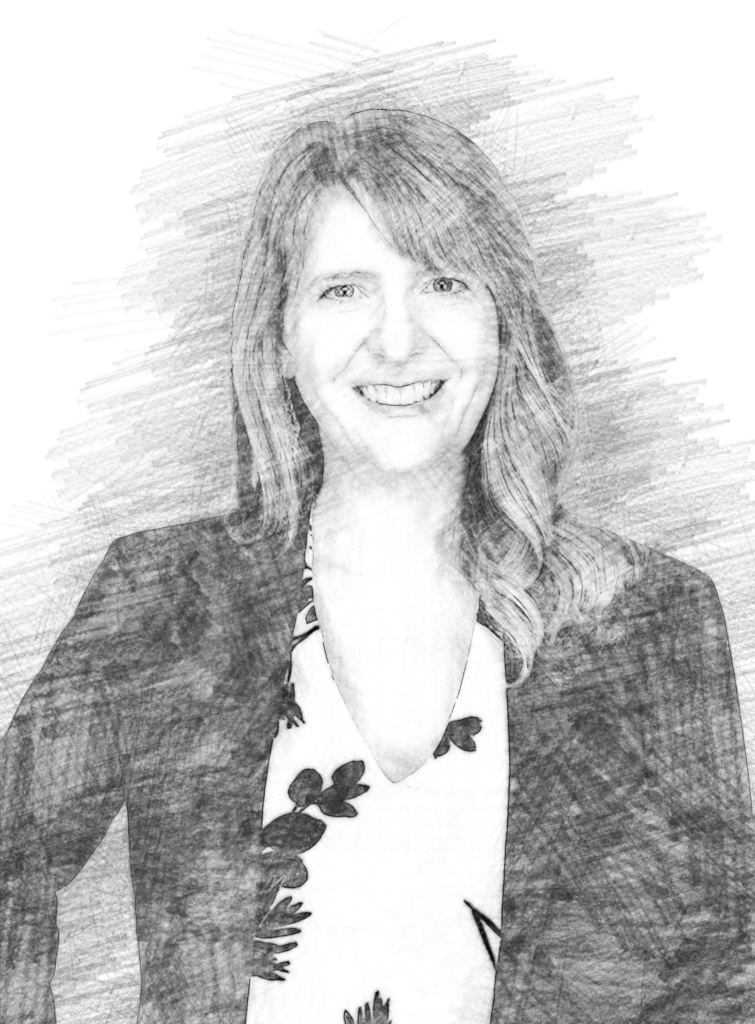 Holly's Louisville (08/02/2022)
You know those "______'s Louisville" banners on the sides of buildings throughout the city? Ali and Jennifer Lawrence and Diane Sawyer and more "notable" names. We think the blank should be for all of us. Who do you think Louisville Magazine should interview about our city? You can tell us here.
Here are Holly Prather's answers. Published Tuesday, Aug. 2, 2022.
What do you want to plug?
"In this living-through-a-pandemic Ted Lasso world, it's time we made talking about mental health a priority. Earlier this year, one of the coolest people on the planet, Run-DMC cofounder Darryl 'DMC' McDaniels, was a keynote speaker at Leadership Louisville Center's Best of Leadership Summit. He talked about his own struggles and how he got help."
Since March 2020, what's something you've lost?
"My interest in packing my days with activities away from home."
Since March 2020, what's something you've gained?
"Regular family dinners at the table."
Since March 2020, what's something Louisville has lost?
"Some of the more superficial conversations. Feel like everyone is a bit more real."
Since March 2020, what's something Louisville has gained?
"More compassion."
What should people visit in your neighborhood?
"Great walking and biking paths around Bowman Field, and Queen of Sheba or Oishii Sushi for dinner."
Louisville dish you've eaten more than any other?
"Vaca frita from Havana Rumba."
Where are you a regular?
"Taco Luchador, crunchy Mexican salad with carnitas."
Closed Louisville business you miss most?
"Migos in Douglass Loop had amazing Brussels sprouts."
Favorite Louisville building?
"The Twin Spires at Churchill Downs. Love the experience at the track and being in such a globally known site."
Favorite Louisville street?
"Main Street. The museums, historical buildings, art, marble curbs and cast-iron facades give me a feeling of pride in our city."
Where in town do you always take visitors?
"The Parklands."
Most memorable show/concert you've been to in Louisville?
"It's a tie. I love Forecastle, and my favorite act was Outkast in 2014, and I also really enjoyed seeing Alison Krauss at the Palace. But I'm not done! Fleetwood Mac at the Yum! Center. My daughter loved seeing Nelly at Waterfront Park. My husband and I saw Blues Traveler at the old outdoor venue near Baxter on one of our first dates."
Fill in the blank: "_______'s Louisville" should be the next banner on the side of a building.
"John, for John Asher." [The longtime Churchill Downs spokesman died in 2018.]
In one sentence, how do you spend the majority of your weekdays?
"Trying to make better leaders and a better world as VP of Leadership Louisville Center."
Your drink?
"Any flavored sparkling water, and I love Louisville's own Phocus brand when I need an energy boost."
Something unexpected you love in Louisville?
"The sense of connection that comes from our two degrees of separation."