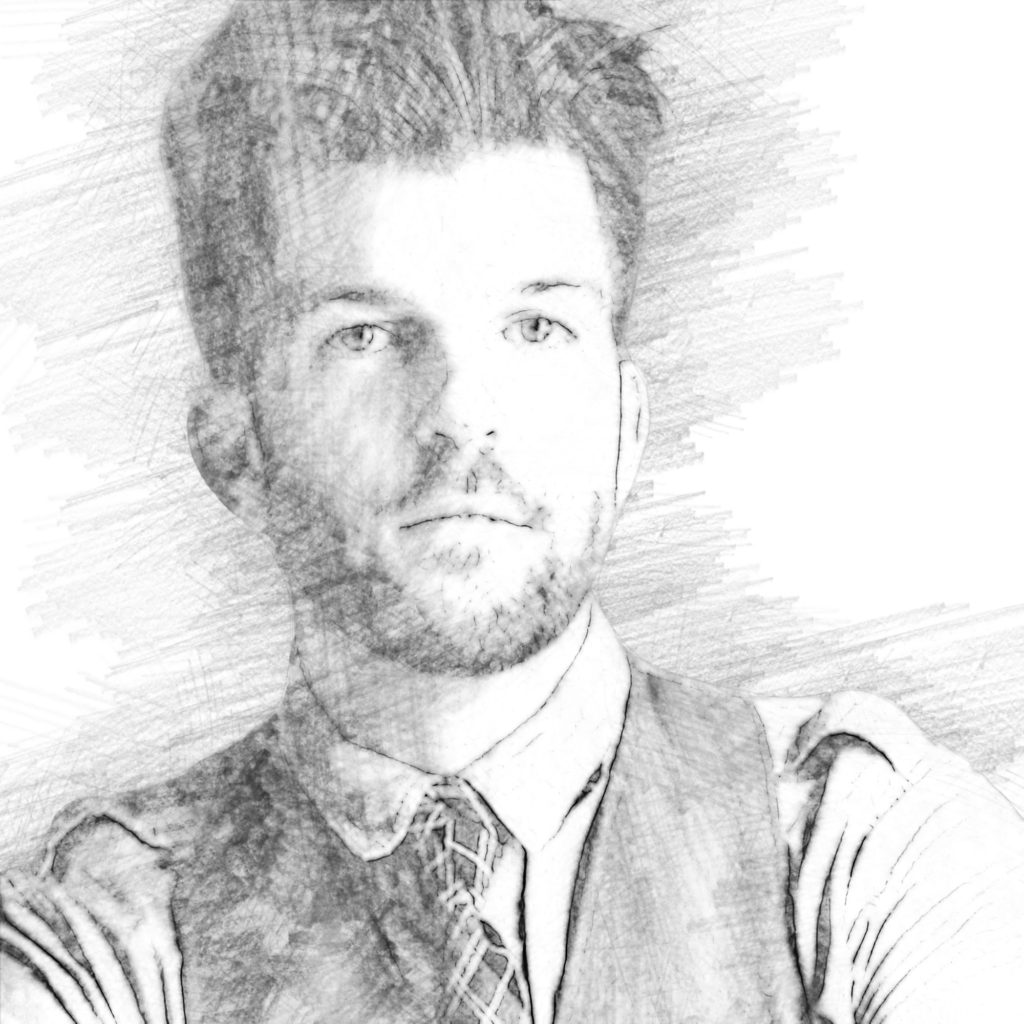 John Austin's Louisville (07/26/2022)
You know those "______'s Louisville" banners on the sides of buildings throughout the city? Ali and Jennifer Lawrence and Diane Sawyer and more "notable" names. We think the blank should be for all of us. (Who do you think Louisville Magazine should interview about our city? You can tell us here.)
Here are John Austin Clark's answers. Published Tuesday, July 26, 2022.
Since March 2020, what's something Louisville has lost?
"Perhaps something we never had, but a community that embraces its diversity and serves as a global example of what it means to be compassionate."
Since March 2020, what's something Louisville has gained?
"A bad reputation."
What should people visit in your neighborhood?
"The Emerson Park community garden in my neighborhood is a blazing example of the beauty we can create when we roll up our sleeves and work together."
In one sentence, how do you spend most of your weekdays?
"Executive director of Bourbon Baroque — trying to make orchestral music-making on period instruments a thing that occurs as often as possible."
Louisville dish you've eaten more than any other?
"Derby Pie."
Where are you a regular?
"Dragon King's Daughter, ALL THE SUSHI."
Closed Louisville business you miss most?
"Highland Coffee. It was always about the people first, then the coffee."
What should be Louisville's theme song?
"'It's Raining Men' because perhaps it would then be made manifest."
Favorite Louisville building?
"The Seelbach, steeped in history. The grand staircase transports me aboard the Titanic."
Favorite Louisville street?
"Hill Road in the Highlands seems right out of an iconic New England movie set."
Where in town do you always take visitors?
"Logan Street Market. Any GREAT city makes room for a public market. We have one!"
Most memorable show/concert you've been to in Louisville?
"The best shows are touring bands that pair with the Louisville Orchestra showcasing our community's values."
What's a Louisville law/ordinance/rule/etc. that needs to change?
"Permanent outdoor/sidewalk dining options for restaurants."
One thing Louisville is missing?
"A large theater space with an aisle down the middle."
Favorite Louisville smell?
"Bradford pear trees."
What does Louisville have that it should be known for but isn't?
"A shotgun home garden tour with live music and food trucks at each stop, highlighting how one can landscape small spaces."
Something from Louisville's past you wish people today could experience?
"Cable cars!"
In one word, what's your biggest hope for Louisville?
"We need a person of color as mayor. PERIOD."
In one word, what's your biggest fear for Louisville?
"That we won't learn from our mistakes."
Besides whatever it is you're currently doing: What's the best job you've ever had?
"Accompanying the students at the Youth Performing Arts School. Such hope and energy. They see the world and its potential."
Earliest childhood memory?
"Climbing on a pulpit and knocking it over."
Your drink?
"Old Forester Rye on the rocks."
Go-to karaoke song?
"Keane's 'Somewhere Only We Know.'"
What would you name a Derby horse?
"Schnitzy in honor of my 'hood."
Which possession of yours do you consider priceless?
"My piano."
Favorite thing hanging on the walls at home?
"A cuckoo clock."
What TV character is most like you?
"Jack on Will & Grace. Great pianist and hilarious :)"
Who would play you in a movie about your life?
"Zachary Quinto is my doppelgänger."
What's your secret talent?
"I can ballroom dance!"
First thing on your bucket list?
"Tahiti."
If you could write it yourself, what would your headstone say?
"He tried. Period."
What's something nobody knows about you?
"I have been bitten by an emu."
What makes somebody a Louisvillian?
"How they pronounce the city. The fewer syllables the better!"