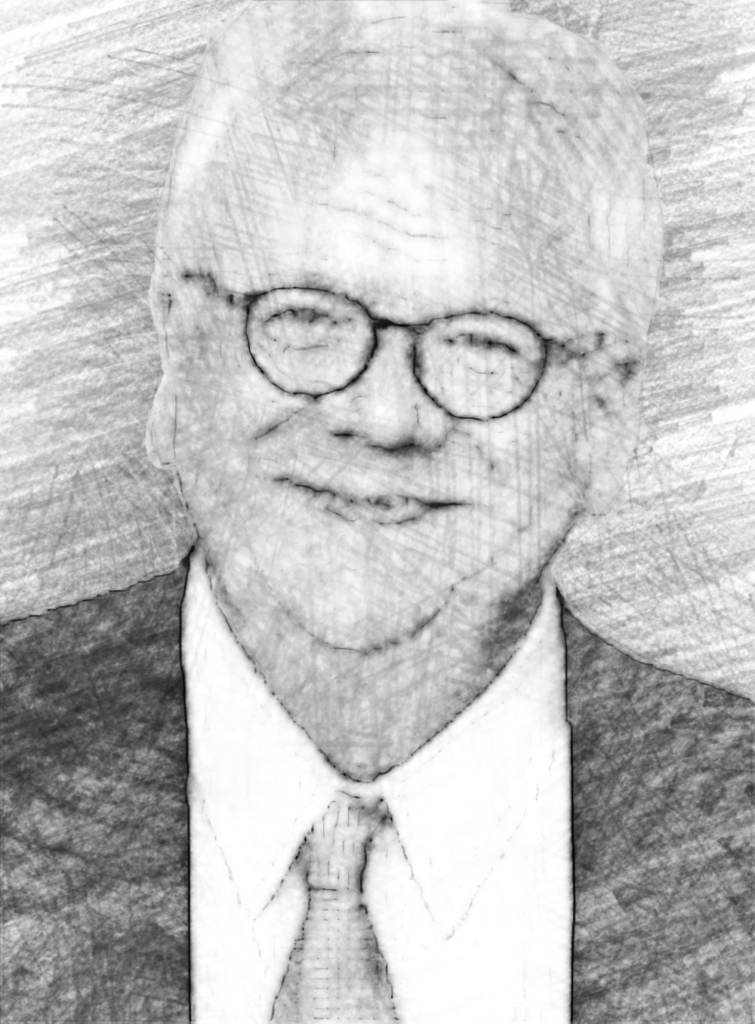 Keith's Louisville (09/13/2022)
You know those "______'s Louisville" banners on the sides of buildings throughout the city? Ali and Jennifer Lawrence and Diane Sawyer and more "notable" names. We think the blank should be for all of us. (Who do you think Louisville Magazine should interview about our city? You can tell us here.)
Here are Keith L. Runyon's answers. Published Tuesday, Sept. 13, 2022.
Since March 2020, what's something Louisville has lost?
"A sense of racial understanding. Lilly's Bistro and the attached La Peche Gourmet To Go on Bardstown Road. The Castleman statue, which we should return to its rightful place. Immediately. Removing it was such a silly and weak reaction to a few rowdies."
Since March 2020, what's something Louisville has gained?
"A sense of racial truth."
Since March 2020, what's something you've gained?
"Intellectual freedom, solitude."
What Louisvillian has died recently who you really miss?
"David Hawpe, the longtime Courier-Journal reporter and editor, and my colleague, who died in 2021."
Who's the unofficial mayor of your neighborhood?
"Greg Fischer is the mayor, and we must support him."
Who or what should be on a future cover of Louisville Magazine?
"Louisville Orchestra music director and conductor Teddy Abrams."
What Louisville dish have you eaten more than any other?
"Benedictine."
Where are you a regular?
"Stevens & Stevens Deli: egg salad on rye, matzah ball soup."
What closed Louisville business do you miss most?
"The Colonnade cafeteria, which operated for decades in the basement of the Starks Building."
What should be Louisville's theme song?
"'Look What We Can Do, Louisville.'" (Written in 1982 to promote the city, performed by Hazel Miller. Do yourself a favor and stop reading this and listen to it if you never have before.)
Favorite Louisville street?
"Fourth, what else?"
Where in town do you always take visitors?
"Jack Fry's, the Uptown, the Bristol."
Most memorable show/concert you've been to in Louisville?
"Bob Dylan, November 1991, Kentucky Center. His voice was still OK, and he was amazing."
Something unexpected you love in Louisville?
"The horse trough in Cherokee Park."
What does Louisville have that it should be known for but isn't?
"Glorious autumn foliage."
Something from Louisville's past you wish people today could experience?
"Imorde's at the corner of Third Street and Ormsby Avenue. That soup, especially bouillabaisse, green pea and, oh my, chicken mulligatawny."
Fill in the blank: "_______'s Louisville" should be the next banner on the side of a building.
"Barry Bingham Sr. (patriarch of the family that once owned the Courier-Journal, Louisville Times and WHAS Radio and TV). So long overdue I cannot ever express it in words."
In one word, what's your biggest hope for Louisville?
"Courage."
In one word, what's your biggest fear for Louisville?
"Downtown decay. Strife."
In one sentence, how do you spend the majority of your weekdays?
"Board work, reading, swimming."
Best job you've ever had?
"Book editor of the Courier-Journal."
Earliest childhood memory?
"Watching the Army-McCarthy hearings with my mother when I was a toddler in 1954. I wonder how many other children's first memories include Chief Counsel Joseph Welch asking U.S. Senator and communist-fearing demagogue Joseph McCarthy, 'Have you no sense of decency, sir?'"
Your drink?
"Bombay Sapphire martini, up, with olives."
Priceless possession?
"My original screenplay from The Sound of Music, autographed by Robert Wise, the director."
Favorite thing hanging on the walls at home?
"A version of Madame Shoumatoff's unfinished FDR portrait."
Book you've given away the most?
"One Man's Meat, by E.B, White."
TV character most like you?
"John-Boy Walton from The Waltons. He was a writer, he was sensual, and he loved his friends, family."
Something nobody knows about you?
"I am painfully shy."
Secret talent?
"Shuffling cards."
What three people (living or dead) would be on the guest list to your ideal dinner party?
"Barry Bingham Sr., playwright Moss Hart and actress/singer Greer Garson, all deceased."
If you could write it yourself, what would your headstone say?
"'It is not often that someone comes along who is a true friend and a good writer.' ― E.B. White, Charlotte's Web."
First thing on your bucket list?
"Fallingwater, designed by Frank Lloyd Wright in Pennsylvania, then Campobello Island in New Brunswick, Canada."
What makes somebody a Louisvillian?
"We live in this city, perched between North and South. We treasure the best of each, but we are not snookered by the bogus Southern stuff. Moonlight and magnolias?!"