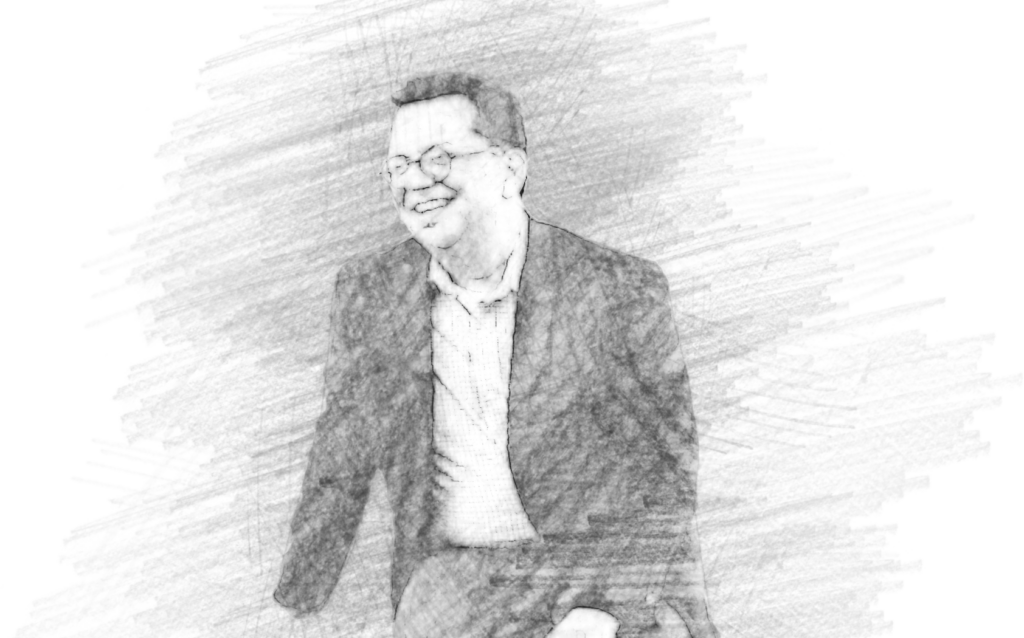 Michael's Louisville (07/27/2022)
You know those "______'s Louisville" banners on the sides of buildings throughout the city? Ali and Jennifer Lawrence and Diane Sawyer and more "notable" names. We think the blank should be for all of us. (Who do you think Louisville Magazine should interview about our city? You can tell us here.)
Here are Michael Aldridge's answers. Published Wednesday, July 27, 2022.
Who or what should be on a future cover of Louisville Magazine?
"The ACLU-KY Smart Justice Advocates."
Since March 2020, what's something you've lost?
"Too many good people."
Since March 2020, what's something Louisville has lost?
"A lot of integrity because of its inadequate response to, and a lack of justice for, the killing of Breonna Taylor."
Since March 2020, what's something Louisville has gained?
"A whole lotta new jobs are on the way with the Ford investment."
Louisville dish you've eaten more than any other?
"Green chili wontons from the Bristol."
Closed Louisville business you miss most?
"I miss browsing through new options at ear X-tacy."
What should be Louisville's theme song?
"'My Old Drunk Friend,' by Freakwater, reminds me of Deddens Highland Fling and the 4 a.m. bar closing time."
Favorite Louisville building?
"The American Life Building on West Main Street, designed by the famous architect Mies van der Rohe."
Most memorable show/concert you've been to in Louisville?
"James Brown on the waterfront in the 1990s is still being talked about today. So much energy."
If you were elected mayor, what's the first thing you'd do on day one?
"Resign."
Something unexpected you love in Louisville?
"The Little Loomhouse, on Kenwood Hill Road not far from Iroquois Park."
Favorite Louisville smell?
"Bourbon."
In one sentence, how do you spend the majority of your weekdays?
"For 14 years I ran the ACLU of Kentucky."
Besides whatever it is you're currently doing: What's the best job you've ever had?
"Planning black-tie balls on the QE2 cruise ship, which also gave me the opportunity to travel the world."
Your drink?
"Bourbon and Diet Coke."
Go-to karaoke song?
"'Rapper's Delight,' Sugarhill Gang."
Priceless possession?
"My grandmother's china cabinet and family bibles."
Favorite thing hanging on the walls at home?
"Lots of art by Louisville artists: Sean Garrison, Letitia Quesenberry, Steve Rigot, Tara Jane O'Neil, Anessa Arehart and so many more."
Book you've given away the most?
"Many by Wendell Berry because he's a treasure."
Who would play you in a movie about your life?
"Robert Downey Jr. Lol , in my dreams. But we have the same birthday, April 4."
What three people (living or dead) would be on the guest list to your ideal dinner party?
"Freddie Mercury, Rufus Wainwright and artist Keith Haring."
First thing on your bucket list?
"Italy. I want to be immersed in that country for an extended period of time."