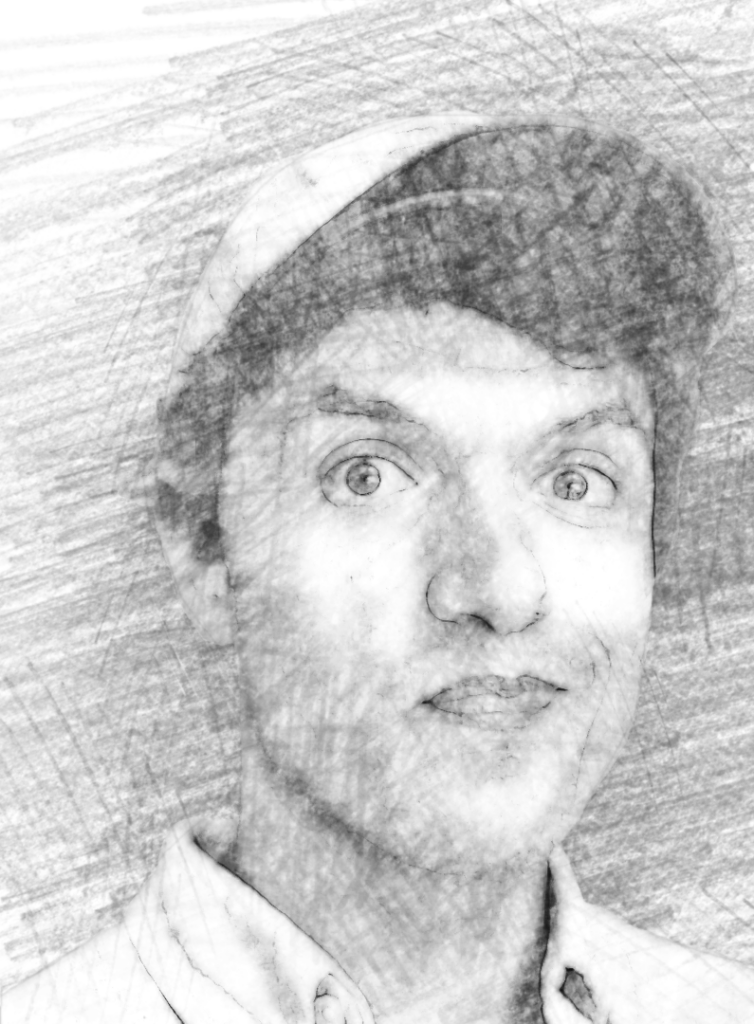 Mike's Louisville (09/19/2022)
You know those "______'s Louisville" banners on the sides of buildings throughout the city? Ali and Jennifer Lawrence and Diane Sawyer and more "notable" names. We think the blank should be for all of us. (Who do you think Louisville Magazine should interview about our city? You can tell us here.)
Here are Mike Elsherif's answers. Published Monday, Sept. 19, 2022.
Since March 2020, what's something Louisville has gained?
"Terrible drivers. It has gotten worse since the pandemic, which is terrifying because it has always been bad."
Since March 2020, what's something Louisville has lost?
"The ability to use turn signals on the roadways."
Since March 2020, what's something you've lost?
"Community."
Since March 2020, what's something you've gained?
"Gumption. Life is short, y'all."
What should people visit in your neighborhood?
"Toasty's Tavern on South Shelby Street because it features an amazing cheeseburger and fries, with fry sauce."
Louisville dish you've eaten more than any other?
"Caffe Classico's Thai shrimp pizza."
Closed Louisville business you miss most?
"Wild and Woolly Video (on Bardstown Road, in the building that most recently housed Steel City Pops). The staff was amazing, and I hate seeing them working other jobs."
What should be Louisville's theme song?
"The Welcome Back, Kotter theme because the city always sucks people back in."
Favorite Louisville street?
"Goddard Avenue because it leads straight to Baxter Avenue Theatres at the Mid-City Mall."
Most memorable show/concert you've been to in Louisville?
"Loudon Wainwright III at the Clifton Center in 2015 because I could actually hear his brilliant lyrics."
If elected mayor, what's the first thing you'd do on day one?
"Allow dogs to run on the track at Churchill Downs."
Something unexpected you love in Louisville?
"The malls for the nostalgia factor."
One thing Louisville is missing?
"A good Polish restaurant. What's a guy have to do around here to get a decent pierogi?"
Favorite Louisville smell?
"The Post's pizza smell would make an irresistible cologne."
Something from Louisville's past you wish people today could experience?
"The Vogue Theater in St. Matthews. Kids today don't know what they're missing."
Fill in the blank: "_______'s Louisville" should be the next banner on the side of a building.
"Will Oldham. The musician has never given up on this town!"
In one word, what's your biggest hope for Louisville?
"A progressive mayor."
In one word, what's your biggest fear for Louisville?
"A lame mayor."
In one sentence, how do you spend the majority of your weekdays?
"I write and direct films and videos at Clovehitch Productions."
Earliest childhood memory?
"Muhammad Ali signing an autograph for me: 'From Muhammad to Mohammad.' He was so gracious."
Your drink?
"Americano."
Go-to karaoke song?
"'It's Only Make Believe,' by Conway Twitty."
What would you name a Derby horse?
"Future Glue."
Priceless possession?
"DVD of Olivier Assayas' 1998 French film Late August, Early September."
Favorite thing hanging on the walls at home?
"Frida Kahlo portrait."
Book you've given away the most?
"What Is the What, by Dave Eggers, because it's an amazing and heartbreaking true-to-life adventure story."
Who'd play you in a movie about your life?
"Rami Malek because people constantly tell me I look like him."
TV character most like you?
"George Costanza from Seinfeld because I'm always scheming."
What three people (living or dead) would be on the guest list to your ideal dinner party?
"Elaine May (comedian/actress/filmmaker), film directors Federico Fellini and Jean Vigo."
First thing on your bucket list?
"Making a second feature film." (His first was 2013's City Strays.)
If you could write it yourself, what would your headstone say?
"That's a wrap!"
What makes somebody a Louisvillian?
"Their ability to navigate shortcuts."