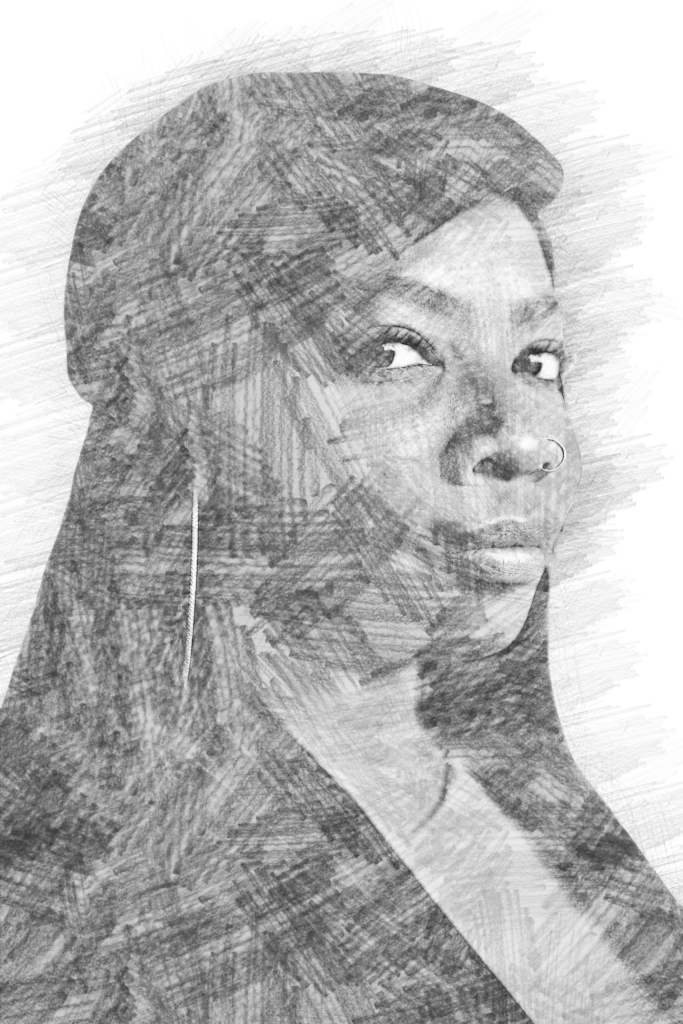 Millicent's Louisville (06/15/2022)
You know those "______'s Louisville" banners on the sides of buildings throughout the city? Ali and Jennifer Lawrence and Diane Sawyer and more "notable" names. We think the blank should be for all of us. (Who do you think Louisville Magazine should interview about our city? You can tell us here.)
Here are Millicent Cahoon's answers. Published Wednesday, June 15, 2022.
Since March 2020, what's something you've lost?
"My grandfather due to illness during the pandemic. I also evolved my relationships and friendships."
Since March 2020, what's something you've gained?
"More purpose in my current career as a licensed therapist and doctoral psychology student. 2020 validated that I can be both an activist and a healer within my field."
Since March 2020, what's something Louisville has lost?
"Louisville's response to the death of Breonna Taylor made some people lose hope in law enforcement and our judicial system."
Since March 2020, what's something Louisville has gained?
"Collectivism within groups of people who believe in progression. Louisville has also gained accountability from businesses and organizations to work within a social-justice framework."
Who's the unofficial mayor of your neighborhood?
"Shameka Parrish-Wright (who in May lost in the Democratic primary for mayor). She is for the people and has never wavered when it comes to her purpose. She is one of the most authentic, respectful and caring people I have met within the movement."
What Louisville dish have you eaten more than any other?
"I am obsessed with the Seafood Lady and am in love with the Chee-Sea fries!"
Where are you a regular?
"NoraeBar for karaoke because it feels so inclusive and supportive. I sing 'Run to You' by Whitney Houston, 'Before He Cheats' by Carrie Underwood, 'You Oughta Know' by Alanis Morissette, 'Smash Into You' by Beyoncé."
What's a Louisville law/ordinance/rule/etc. that needs to change?
"Smoking recreational weed should be legal, and the bail system should be abolished."
Favorite Louisville smell?
"The smells that come from the Chow Wagon. Yum!"
Besides whatever it is you're currently doing: What's the best job you've ever had?
"I loved working at DQ because I had access to my favorite thing in the world every day, which is ice cream."
Who or what should be on a future cover of Louisville Magazine?
"We need to continue amplifying Black women in Louisville who do a lot of grassroots work."
Who would you shadow for a day?
"Michelle Obama. I love the confidence she exudes, and, while she is in a very prominent relationship, she has made a name for HERSELF. Black woman excellence."
Which possession of yours do you consider priceless?
"My journal."
What makes somebody a Louisvillian?
"We all want to know what high school you went to before we ask anything else."