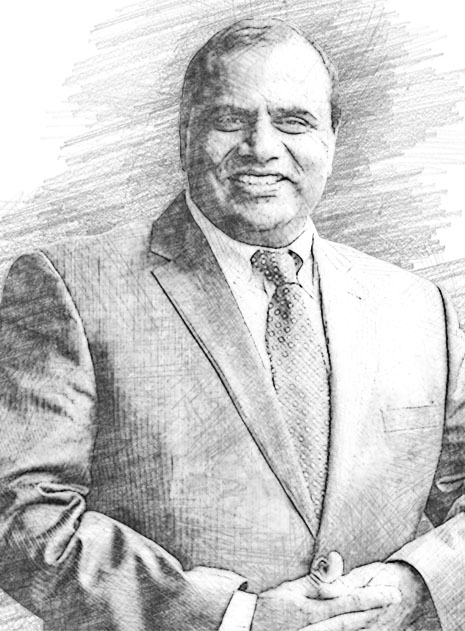 Purna's Louisville (07/18/2022)
You know those "______'s Louisville" banners on the sides of buildings throughout the city? Ali and Jennifer Lawrence and Diane Sawyer and more "notable" names. We think the blank should be for all of us. (Who do you think Louisville Magazine should interview about our city? You can tell us here.)
Here are Purna Veer's answers. Published Monday, July 18, 2022.
Since March 2020, what's something you've lost?
"I think we have all lost a bit of innocence in not realizing how good we had it pre-pandemic, yet it keeps us thankful we have all we do have, especially family, friends and associates."
Since March 2020, what's something you've gained?
"I am thankful that, having survived through the pandemic, we have come out stronger on the other side with a renewed focus on our community."
Since March 2020, what's something Louisville has lost?
"So many amazing people who are casualties to the pandemic — loved ones and community leaders."
Since March 2020, what's something Louisville has gained?
"A renewed sense of community is my driving force, and I see it in all I come in contact with. The common talking point is: How can we do better?"
What should people visit in your neighborhood?
"I have taken up cycling recently and think a bike ride can open one's eyes to the beauty in our own backyards and neighborhoods that you miss from a car."
Here's a magic wand. Wave it and you can change one thing in your neighborhood. What do you change?
"Per my new cycling interest: bike trails!"
What Louisville dish have you eaten more than any other?
"You'll find me many days at Tandoori Fusion in Springhurst enjoying authentic Indian dishes prepared with local farm-fresh ingredients, especially the biryani."
What closed Louisville business do you miss most?
"I thought Harvest in NuLu was a real special place highlighting local farms and preparing fresh and healthy dishes. It was a Louisville and Kentucky treasure."
What should be Louisville's theme song?
"Jack Harlow brings us many great highlights of our community — my daughters tell me :-)"
Favorite Louisville street?
"Bardstown Road covers a wide array of the fabric of our community with local shops, points of interest and eateries."
What's something unexpected you love in Louisville?
"The Falls of the Ohio State Park is a treasure — a great walk in the park or staycation to spend the day on the rocks exploring fossils and finding driftwood."
In one word, what's your biggest hope for Louisville?
"Not one word, but: that we make the right decisions to attract business that improves the standard of living and our community. Growth matters, and our approach must be intentional."
In one sentence, how do you spend the majority of your weekdays?
"On any given day, you will likely find me at: V-Soft Consulting, Tandoori Fusion or Veering Creek Farm in Oldham County walking the vineyard lines for our new local wine, Pravasa."
Earliest childhood memory?
"In a small village in India, coming back from helping my dad work the farm and watching my mom complete her sewing for members of the community."
Your drink?
"Red wine."
Who would you shadow for a day?
"Before she left for Penn State, my answer was former U of L president Dr. Neeli Bendapudi, an amazing ambassador who somehow seemed to be in three places at once on any given day."
First thing on your bucket list?
"Just checked it off not long ago: a rim-to-rim hike in the Grand Canyon. It taught me how preparation is 10 times as important as executing the actual task, but I made it!"