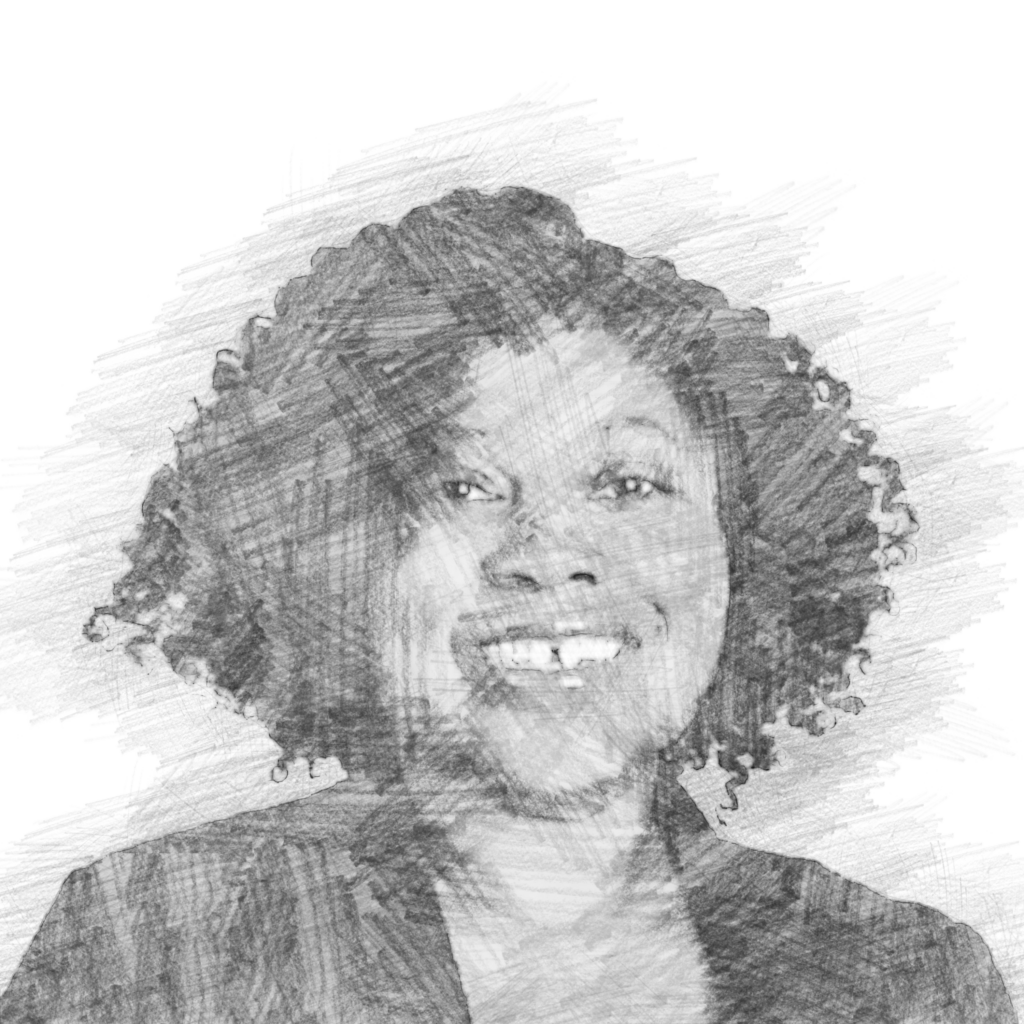 Rensha's Louisville (06/07/2022)
You know those "______'s Louisville" banners on the sides of buildings throughout the city? Ali and Jennifer Lawrence and Diane Sawyer and more "notable" names. We think the blank should be for all of us. (Who do you think Louisville Magazine should interview about our city? You can tell us here.)
Here are Rensha Reeder's answers. Published Tuesday, June 7, 2022.
In one word, what's your biggest hope for Louisville?
"Change."
In one word, what's your biggest fear for Louisville?
"Mediocrity."
Since March 2020, what's something you've lost?
"Peace of mind."
Since March 2020, what's something you've gained?
"Creativity."
Where are you a regular?
"Seafood Lady for cheese fries."
What should be Louisville's theme song?
" 'I-65' by Playa defines how it feels to come back home to Louisville."
Favorite Louisville building?
"The Yum! Center is sleek and can host so many different events, especially my beloved Cards."
Most memorable show/concert you've been to in Louisville?
"Anthony Hamilton in 2014 at the Palace, when he brought out Nappy Roots at the end."
What's one thing Louisville is missing?
"Late-night eateries."
Favorite Louisville smell?
"Cigars during Derby."
What does Louisville have that it should be known for but isn't?
"Prohibition artifacts."
What's something from Louisville's past that you wish people today could experience?
"Black-owned businesses downtown."
Fill in the blank: "_______'s Louisville" should be the next banner on the side of a building.
"Static." [For Static Major, the music producer who died in 2008.]
Earliest childhood memory?
"Kindergarten at Schaffer Elementary."
Most noticeable quirk?
"I don't like my food to touch."
Go-to karaoke song?
"Mary J. Blige, 'I'm Goin' Down.'"
What would you name a Derby horse?
"The Goat."
Who would you shadow for a day?
"Jack Harlow to see how he handles the fame."
Secret talent?
"Movie quotes."
What three people (living or dead) would be on the guest list to your ideal dinner party?
"Harriet Tubman, Josephine Baker, my grandfather."