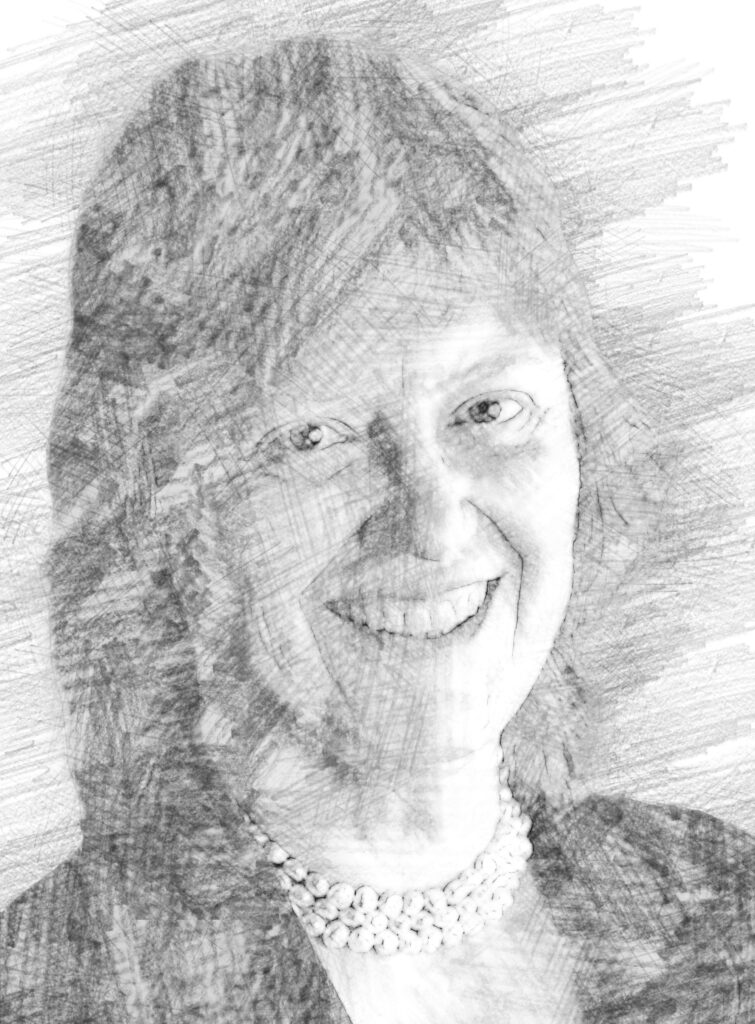 Sarah Lynn's Louisville (07/22/2022)
You know those "______'s Louisville" banners on the sides of buildings throughout the city? Ali and Jennifer Lawrence and Diane Sawyer and more "notable" names. We think the blank should be for all of us. (Who do you think Louisville Magazine should interview about our city? You can tell us here.)
Here are Sarah Lynn Cunningham's answers. Published Friday, July 22, 2022.
Since March 2020, what's something Louisville has lost?
"White folks lost any ability to assume LMPD as a whole treats everyone reasonably fairly."
Since March 2020, what's something you've lost?
"I've lost my hope that a critical mass of the public will share even a small burden like getting vaccinated for their and others' health, which has eroded my hope that we'll avoid catastrophic outcomes when it comes to the climate crisis."
Since March 2020, what's something you've gained?
"I taught myself to use iMovie to make educational videos. I read more books now."
What book have you given away the most?
"Talking from 9 to 5: Women and Men at Work, by linguist Deborah Tannen, because it helps women navigate working in male-dominated fields."
Where are you a regular?
"Pho Cafe for the chef's special with tofu and extra vegetables; Lucky Burrito; Kashmir for aloo gobi; Ditto's for Thai salmon, the house salad or the Chinese burrito; Momma's Mustard, Pickles & BBQ for pulled pork; Irish Rover for fish and chips; Pho Ba Luu for noodle bowls."
What closed Louisville business do you miss most?
"Burger's Market because they were friendly, knew their customers, had a great selection and accepted special orders."
Where in town do you always take visitors?
"The Crescent Hill Reservoir for its great history, handsome architecture, being a quiet place to walk and view of the surrounding area; Cave Hill Cemetery for its landscaping and sculptural markers; and the Speed Art Museum for its delicious food, memorable movies and inspiring art exhibits."
Favorite Louisville building?
"The Pumping Station at the Crescent Hill Filtration Plant, designed by architect Charles Hermany, the pioneering local sanitary engineer."
Most memorable show/concert you've been to in Louisville?
"Stevie Wonder at the Yum! Center in 2015 for, well, it's Stevie Wonder, and also for the way he featured local musicians. And Bonnie Raitt at the Palace because she didn't allow the audience to distract others by holding up their phones to record her."
What's a Louisville law/ordinance/rule/etc. that needs to change?
"The contract with the Fraternal Order of Police, though its structural impediments to transparency and accountability — and, therefore, justice — are required by state law."
What's one thing Louisville is missing?
"A storefront where renters, homeowners and small-business people can get objective help with making decisions on how to invest what resources they have into energy efficiency. It's my dream to open such a place."
Favorite Louisville smell?
"Kizito Cookies bakery on Bardstown Road."
What does Louisville have that it should be known for but isn't?
"Great drinking water."
Fill in the blank: "_______'s Louisville" should be the next banner on the side of a building.
"Breonna. Opening so many eyes to horrific unfinished business."
In one sentence, how do you spend the majority of your weekdays?
"Serving as the executive director of Louisville CAN (Climate Action Network)."
What's your secret talent?
"ADHD for the natural ability to see something from multiple perspectives, be creative and maintain hope and enthusiasm, even in the face of climate disaster."
Who or what should be on a future cover of Louisville Magazine?
"A local solar-power installation to illustrate its viability here in Kentucky, where so many folks still think solar doesn't work well enough to justify its cost."
Earliest childhood memory?
"Walking to the nearby Kentucky School for the Blind to play on its playground between lunch and naptime."
Most noticeable quirk?
"I always have black, green and pink ink pens and a yellow highlighter in my pocket."
Your drink?
"Stouts and nut-brown ales."
Go-to karaoke song?
"'Imagine,' John Lennon."
Which possession of yours do you consider priceless?
"My Stephen Rolfe Powell glass art."
Favorite thing hanging on the walls at home?
"My mom's painting Sea Storm; my sister's painting Liberty; Joyce Garner's Figure at Track and (deceased) Stephanie Pogue's etching Carnival."
What TV character is most like you?
"I generally don't watch TV beyond Saturday Night Live."
First thing on your bucket list?
"Visit India."
In one word, what's your biggest fear for Louisville?
"Complacency."
In one word, what's your biggest hope for Louisville?
"Racial equity."