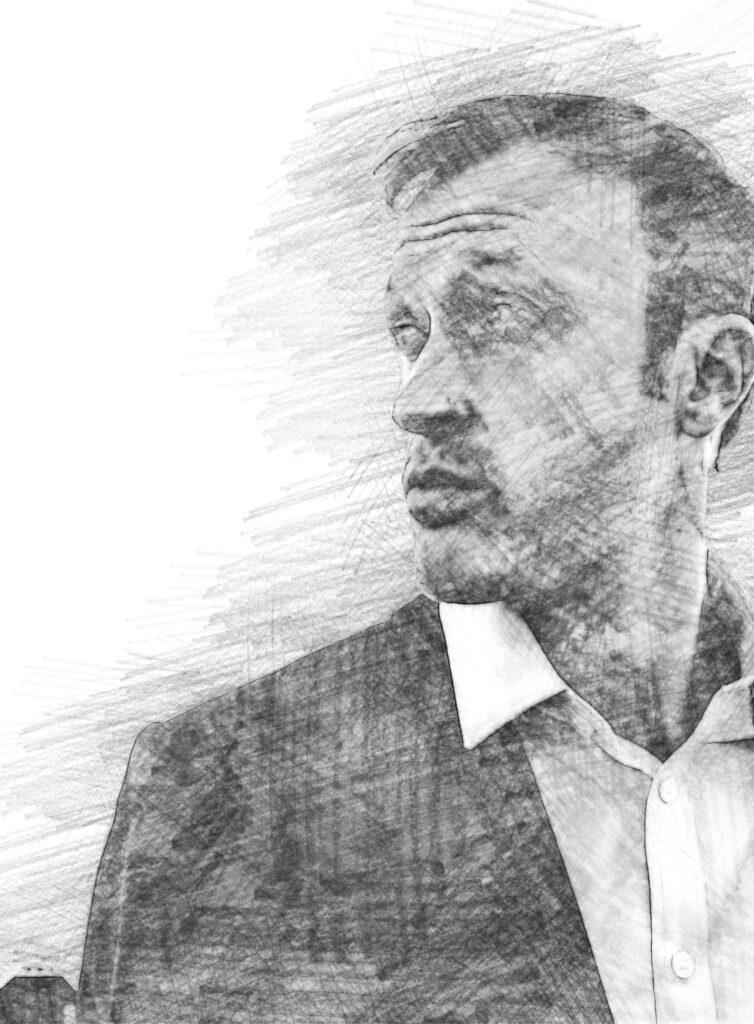 Shadwick's Louisville (07/21/2022)
You know those "______'s Louisville" banners on the sides of buildings throughout the city? Ali and Jennifer Lawrence and Diane Sawyer and more "notable" names. We think the blank should be for all of us. (Who do you think Louisville Magazine should interview about our city? You can tell us here.)
Here are Shadwick Wilde's answers. His band Quiet Hollers released its fourth LP, Forever Chemicals, earlier this year. Published Thursday, July 21, 2022.
Since March 2020, what's something you've lost?
"Nearly all of our touring revenue, with a few bright exceptions."
Since March 2020, what's something you've gained?
"Solace in the knowledge that we can never know what the future holds."
Since March 2020, what's something Louisville has lost?
"Highland Coffee, RIP."
Since March 2020, what's something Louisville has gained?
"I love Planet of the Tapes on Barret Avenue, a combination bar/comedy club/video-rental store."
What should people visit in your neighborhood?
"Creasey Mahan Nature Preserve in Goshen, a lovely place for a walk, run or picnic."
Who's the unofficial mayor of your neighborhood?
"Met a coyote on the road at dawn the other day. He looked very much in charge of things."
Here's a magic wand. Wave it and you can change one thing in your neighborhood. What do you change?
"Urban sprawl, subdivisions in particular."
What Louisville dish have you eaten more than any other?
"Chana masala from DakShin in Buechel."
What closed Louisville business do you miss most?
"Wild and Woolly Video. I loved their selection of foreign, art-house and experimental films."
Where in town do you always take visitors?
"The Mag Bar."
Most memorable show/concert you've been to in Louisville?
"I once saw Agnostic Front in a living room on Chestnut Street, packed with 80 sweaty kids, back in about 2011."
What's a Louisville law/ordinance/rule/etc. that needs to change?
"We desperately need to address the corruption and injustice of our police department."
What should be Louisville's theme song?
"Will Oldham's 'Ohio River Boat Song' because of how it immortalizes the natural beauty we have here."
Favorite Louisville building?
"I recently discovered the gorgeous Louisville Memorial Auditorium on South Fourth Street. It's been there almost a century, but I only saw it recently when we shot the music video there for 'Addicted (Relapse),' feat. Wax Fang."
Favorite Louisville street?
"Hard to pick, but I love a walk in Old Louisville on an autumn afternoon."