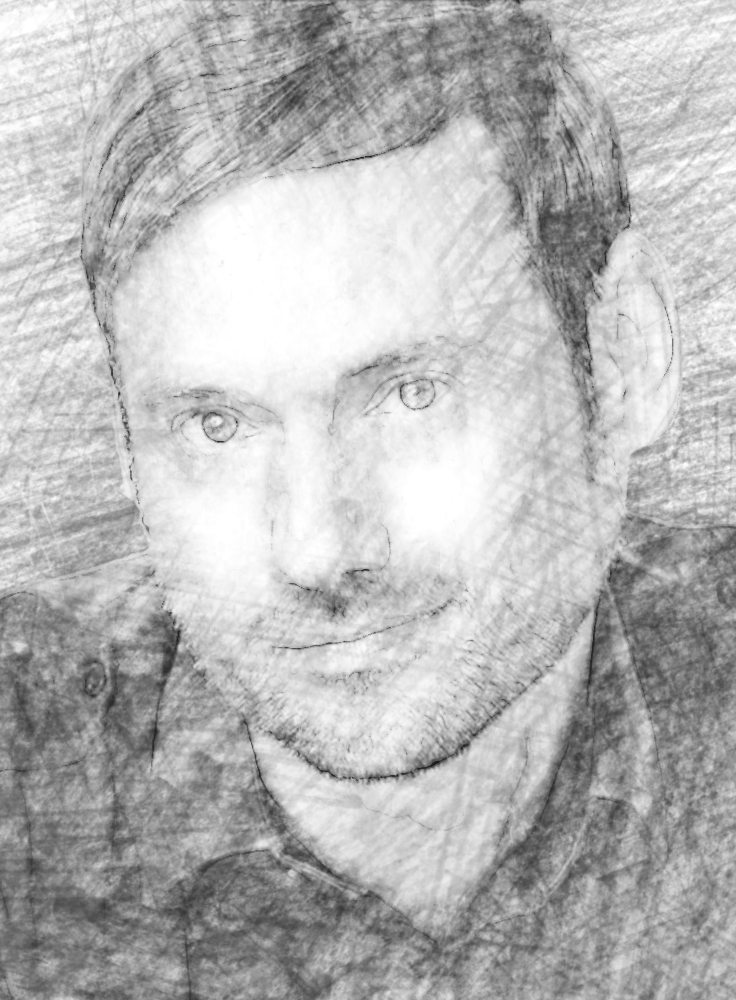 Randy's Louisville (09/14/2022)
You know those "______'s Louisville" banners on the sides of buildings throughout the city? Ali and Jennifer Lawrence and Diane Sawyer and more "notable" names. We think the blank should be for all of us. (Who do you think Louisville Magazine should interview about our city? You can tell us here.)
Here are Randy Blevins' answers. Published Wednesday, Sept. 14, 2022.
Since March 2020, what's something Louisville has lost?
"A ton of wonderful local businesses."
Since March 2020, what's something Louisville has gained?
"A beautiful new soccer stadium!"
Since March 2020, what's something you've gained?
"Maturity."
Here's a magic wand. Wave it and you can change one thing in your neighborhood. What do you change?
"I would make my neighborhood more pedestrian-friendly, with sidewalks on Brownsboro Road, better crosswalks, etc."
Louisville dish you've eaten more than any other?
"The Bristol's pork dijonnaise or their green chili wontons."
Where are you a regular?
"Bourbons Bistro. I order either a rosé or an Old Fashioned. Plus their fries for sure."
Closed Louisville business you miss most?
"The Red Lounge (in the building that's now Varanese). It was truly the only bar for adults in the city that was nice, inclusive, had an outdoor patio and wasn't trying to be a restaurant."
What should be Louisville's theme song?
"I love the one way back in the day that was like 'Look what we can do, Louisville!' We need our own theme song again." (This was mentioned in yesterday's interview too: Written in 1982 to promote the city, performed by Hazel Miller. Do yourself a favor and stop reading this and listen to it if you never have before.)
Favorite Louisville building?
"Kaden Tower. It's so interesting and out of place. I've only been in it to go to the top-floor restaurant. I imagine it is full of secrets."
Favorite Louisville street?
"Main Street. Art, theater, bourbon. It's all there."
Where in town do you always take visitors?
"My front porch. It's lovely. Beyond that, probably Proof on Main."
Most memorable show/concert you've been to in Louisville?
"So many at Actors Theatre. An adaptation of Steinbeck's East of Eden, co-directed by Jon Jory in 1996, was a standout. I was in awe of how epic they made this story onstage. The entire Pamela Brown Auditorium was opened all the way to the back of the building, and they did it in two parts as part of a Classics in Context Festival. I miss these types of productions."
A Louisville law/ordinance/rule/etc. that needs to change?
"I used to love that bars stay open until 4 a.m., but now I'm not so sure."
If elected mayor, what's the first thing you would do on day one?
"Change the way Iroquois Amphitheater is priced to make it more accessible to local groups."
Something unexpected you love in Louisville?
"We have the best-tasting drinking water in the country."
One thing Louisville is missing?
"Professional basketball and football."
Favorite Louisville smell?
"That smell in the summer right before it rains. It doesn't smell like that anywhere else I've been."
What does Louisville have that it should be known for but isn't?
"Our musicians."
Something from Louisville's past you wish people today could experience?
"The Toy Tiger (club out on Bardstown Road at Goldsmith Lane)."
Fill in the blank: "_______'s Louisville" should be the next banner on the side of a building.
"Dawne. WAVE-TV's Dawne Gee has worked so hard for so long helping everyone in her community."
In one word, what's your biggest hope for Louisville?
"Change."
In one word, what's your biggest fear for Louisville?
"Violence."
In one sentence (or so), how do you spend the majority of your weekdays?
"I have a great time working to build up Louisville's arts organizations and local businesses through my company while enjoying the company of other amazing professionals. My production company is called ACT Louisville Productions."
Besides whatever it is you're currently doing: What's the best job you've ever had?
"Marketing intern at Actors Theatre of Louisville. I truly learned everything about everything in business there. Everyone working there was open to sharing their knowledge and welcomed what you brought to the table."
Go-to karaoke song?
"'Piano Man,' but I think I want to change it now. Suggestions welcome!"
Who would you shadow for a day?
"The president to see if his day is busier than mine and if I might be up for the job someday."
Favorite thing hanging on the walls at home?
"The painting one of my oldest friends created that came back to me after being away for more than 20 years."
Book you've given away the most?
"The only books I give to people are cookbooks, so they can have me over for dinner."
Who would play you in a movie about your life?
"Daniel Radcliffe. He wasn't the best at what he did when he was younger, but he worked at it, and now he's amazing. Plus, he's short like me."
Secret talent?
"Armchair figure-skating commentary."
What three people (living or dead) would be on the guest list to your ideal dinner party?
"Golden Girls: Bea Arthur, Rue McClanahan, Betty White."
If you could write it yourself, what would your headstone say?
"Thank you for being a friend."
First thing on your bucket list?
"I've never had a bucket list, but I've wanted to go on a Ritz-Carlton yacht experience with my friend Ali ever since she brought it to my attention."
Something nobody knows about you?
"My real name is Jerry Rhandal Blevins Jr."
What makes somebody a Louisvillian?
"Anyone who has ever lived in Louisville is a Louisvillian, no matter how long, as long as they love the community and can pronounce the name of the city correctly."